Featured Titles
Suggestions from Southborough Library Staff

Firekeeper's Daughter | by Angeline Boulley | Audiobook
When Daunis's friend is killed, she is approached by detectives to help them solve who is behind the rising violence and drug use in her neighborhood. Daunis meanwhile fights to be accepted into her Ojibwe family heritage and balance a budding new relationship with her ongoing investigation as she discovers more people in her community are involved.

Why Marianna likes this book: because of Daunis's kick-butt attitude and sharp intelligence as the local sleuth. Powerful messages regarding respect for indigenous cultures, women's rights, and complex family relationships all merge in a fast-paced plot that will leave the reader both satisfied and out of breath.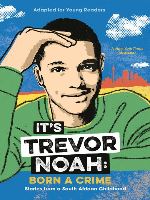 It's Trevor Noah: Born a Crime | by Trevor Noah
The Daily Show host, Trevor Noah, shares his incredibly story of surviving poverty, racisim and family tragedies while growing up in South Africa under apartheid through sheer wit. He talks about getting in trouble as a youth within the lense of social justice and unparalleled humor as well as how the love of his mother kept him moving forward when the odds were against him.

Why Amy likes this book: I love this book! Adapted for younger readers, this honest biography is incredibly well-written and will make you feel like you are right there with him as he recounts hilarious as well as tragic memories growing up in South Africa during a time when mixed-race children were considered illegal. Trevor Noah offers a truly unique and intelligent perspective about race, history and family.
---
Comic Titles Celebrating Diversity
Graphic Novel Selections for Black History Month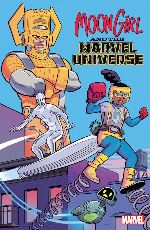 Moon Girl and the Marvel Universe
Lunella Lafayette is the smartest human being in the Marvel Universe. She also happens to be a nine year old African American girl from the Lower East Side of Manhattan. Being so intelligent, Lunella wasn't quick to make too many friends. In fact, she didn't have any. Lunella was super smart before Terrigan crystals triggered her latent Inhuman power. Did it make her smarter? Maybe… but it also allowed her to switch minds with a gigantic red dinosaur named Devil. Armed with the biggest (and smelliest!) friend a girl could have, Lunella takes on the mantle of "Moon Girl" and joins forces with Devil Dinosaur. This story begins when Devil returns to his prehistoric dimension. Moon Girl is looking for her next partner… but her options are not ideal. The nihilistic Mojo wants to start a new show on his world starring her and his X-Babies. Mojo doesn't scare Lunella, so maybe she should join forces with The Man Without Fear: Daredevil. He thinks she's too young, so she turns her attention to using her inventions in a race with 3 different Ghost Riders. Realizing only someone her own age might be able to appreciate her, Moon Girl has a Central Park picnic with Kei Kewade, the young hero named Kid Kaiju who can summon any monster he draws. And he needs them when gigantic robots crash their picnic!

Why Ryan likes this comic: I had never read any Moon Girl stories before this one. I had peripherally heard about Lunella and had seen images with her character, but I wasn't really aware of who Moon Girl was before reading this tale. Devil Dinosaur and his original partner, Moon Boy, have a long standing Marvel Comics history I also was not aware of. I have to say… it's hard to imagine Devil with anyone else; Lunella is his perfect match, and this story collection (one of the few without him in most chapters) highlights that Moon Girl is really lost without her gigantic buddy. This trade paperback features a variety of 1-issue comics together from a variety of different writers and artists, so you really get a pleasantly varied perspective on the character. I might not recommend this as the first Moon Girl story you read, so bear that in mind. The last story is a nice feature on Lunella combating a D-list Spider-Man villain named Swarm. He has addicted most people in her community (including her mother) to poisonous cigarettes using his insect-based powers. It's a story that highlights the dangers of smoking to young readers without being too heavy handed. Moon Girl is a super fun character to spend an afternoon reading about.


Black Panther: Shuri - Deadliest of the Species
The Black Panther is the political and spiritual leader of the fictional African nation of Wakanda. He is also an international hero and a frequent member and ally of The Avengers. The Black Panther's real name is T'Challa; he has recently married his childhood sweetheart Ororo Monroe better known to the world at large as the X-Man Storm. While returning home from a trip abroad, T'Challa's plane is ambushed and it explodes. With the King of Wakanda now critically injured, Ororo must assume her role as Queen Regent to lead Wakanda's army against the seemingly unstoppable villain Morlun. Wakanda is also without a Black Panther, an unacceptable scenario. T'Challa's mother urges her daughter Shuri to temporarily assume the mantle to aid in the fight against Morlun. Will Shuri be up to the task?

Why Ryan likes this comic: Before Letitia Wright stole every scene she was in as a supporting player in the Black Panther feature film, the character of Shuri was stealing most of the panels she was in as a side player in Black Panther comics. I picked this Black Panther story to read and write about because I was excited to see Shuri take center stage as a central character in the narrative. I was also pleasantly surprised to see Storm from the X-Men have a fairly large role in the story. Her conflict being torn between her desire to leap into action as a mutant hero contrasts her need to serve in her duty as Wakanda's Queen. This mirrors Shuri's confidence in her own intelligence and abilities as an individual, but extreme doubts when she considers how effective she could be as a new Black Panther. When she stops comparing herself to her brother and faces Morlun in the battlefield, she finds her skills as a warrior combined with her cunning and acumen makes her more than up to the challenge.
---
Ryan and Amy's Picks
Suggested from Southborough Library Staff
Don't Ask Me Where I'm From | by Jennifer De Leon | Audiobook
Liliana's life is turned upside down when she is accepted to a METCO program in a mostly white affluent Massachusetts school her freshman year of high school. When she learns her family's truth about their immigration status and why her father has been away for months, Liliana must decide who her real friends are as she navigates the social codes of her school and family. Then a racist act at her school makes Lilianna realize that nothing will change if she stays quiet. As she explores her own Latinx identity, she participates in a presentation about race and diversity led with other METCO students that is meant to ease tensions but instead further divides the school and community. Lilliana knows she must find the courage to choose and honor her truth in order to take a stand.

Why Amy likes this book: I love this new and timely YA book by local author Jennifer De Leon for so many reasons. The voice of Liliana is authentic, complex, funny, and insightful. This book artfully tackles many relevant topics, including immigration, code-switching, classism, segregation and experiences of a first-generation Latinx. I really enjoyed how Liliana's character directly addresses readers which made me immediately feel attached and invested in her journey. The honest examination of the pressure Liliana feels to "whiten up" as she struggles with relationships will stay with me. This is an important and thought-provoking book.


The Absolutely True Diary of a Part-Time Indian | by Sherman Alexie | Audiobook
Based on the author's own experience growing up on a reservation, readers are introduced to Junior who faces medical issues and constant bullying while growing up on the Spokane Indian Reservation. Junior's drive for a better life means he is considered a traitor when he chooses to attend an all-white school away from his home at the age of fourteen. Junior soon falls in love with the most popular white girl at the school and stands up to the school jock all while losing his best friend on the reservation, grieving the deaths of family and friends, and figuring out his Indian as well as American heritage.

Why Amy likes this book: Winner of the 2007 National Book Award for Young People's Literature, this autobiographical and banned book offers a gritty look at life of a Native American in the first-person narrative that contains racial and sexual slurs, profanity and tackles violence, alcoholism, poverty and many other challenges. The author's ability, however, to provide humor, although often juvenile, while also sharing honest and keen observations about white society and crossing social boundaries makes this a very important commentary. This is probably the funniest book I have read in a long time that at the same time broke my heart.
---
Staff Picks
Available on Libby / Overdrive
Five Feet Apart | by Rachael Lippencott | Audiobook
Stella Grant is a control freak but she has to be. She has cystic fibrosis and a regimented daily meds schedule as well as an organized living environment which helps her manage her symptoms. Stella needs and desperately wants a lung transplant and she will follow doctor's orders to do whatever it takes to stay on the transplant list, with one exception. She has to stay six feet away from Will Newman, the cystic fibrosis patient staying in the same hospital ward just a few doors away. Will is participating in a new drug trial as part of his treatment because he also suffers from a dangerous contagious infection that destroyed his chance for a lung transplant. Stella's medical team warns her that she must stay away from Will because it could put her transplant chances in jeopardy. Despite doctor's orders Stella and Will develop a friendship but what will the medical consequences be?

Why Leah likes this book: The story is told in alternating chapters from Stella and Will's point of view. Both teens have cystic fibrosis but their how they react to the disease is completely opposite. Stella is the perfect patient and Will is a careless patient. Stella longs for a lung transplant so she can extend her life and remain as healthy as possible. Will wants to leave the hospital environment and explore the outside world, even if it means he won't live as long. As the relationship between the two teens grows, they learn valuable lessons from each other.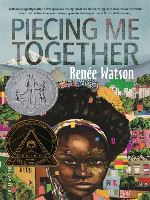 Piecing Me Together | by Renee Watson
A gifted black girl, Jade, is a scholarship student attending an elite high school in Portland. Jade struggles with a mentoring program meant to empower disadvantaged students like her because it does not feel authentic and meaningful. She knows she must show how racism impacts her life and goals even if that means losing some friendships. This 2018 young adult novel received the Coretta Scott King Award from the American Library Award Association and was named a Newbery Honor Book by the Association for Library Service to Children.

Why Amy likes this book: Rene Watson delivers a beautiful account of the challenges of staying true to oneself despite the well-meaning actions of people who perpetuate racism without even knowing it. Jade escapes from stereotypes and people trying to "fix" her through her art which helps shine a light on society's many contradictions. It is through these heartbreaking experiences that Jade can finally piece her true self together. This is a must read for all ages and backgrounds.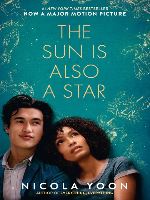 The Sun Is Also a Star | by Nicola Yoon | Audiobook
Teens Natasha and Daniel meet by chance in New York City when Natasha is on her way to meet with an immigration lawyer in a desperate effort to save her family from deportation. She only has a few hours left; they are scheduled to be deported to Jamaica the next day. Daniel is reluctantly on his way to a college admission interview with a Yale University alumnus at the urging of his parents. In a fateful moment, Daniel pulls Natasha to safety to save her from being hit by a speeding car. Daniel looks into Natasha's eyes and immediately falls head over heels for her. He invites her to lunch and in gratitude for his heroic efforts she agrees. Over lunch they exchange their opposing philosophies on life, Natasha is practical and Daniel is a dreamer. He believes they are destined to fall in love but he has less than twenty-four hours to win her heart.

Why Leah likes this book: This book is one of my all-time favorites. At first glance this book might appear to be about teen romance but it is much more complex than that. I enjoyed its multilayered story with themes of fate versus free will, racial prejudice and social injustice. I found this a particularly moving story because it brings together two culturally diverse characters that come from different ethnic backgrounds but share family experiences of prejudice. This realistic young adult fiction novel is both heartwarming and heartbreaking with a satisfying conclusion.


I Am The Messenger | by Markus Zusak | Audiobook
Ed's existence as a nineteen-year-old cab driver revolves around mundane routines which he has not yet accepted as his lot in life. He wants to achieve more and for his best friend, Audrey, to love him back. His journey to the extraordinary begins when Ed finds himself in the middle of a robbery that he helps stop and soon begins receiving mysterious assignments on playing cards through the mail. Ed must decide whether he is capable of completing these tasks and whether to find out who is sending him the messages. Some tasks are more distressing than others, but Ed's experiences give him the confidence to know that he can make a difference.

Why Amy likes this book: I read this book as an adult and fell in love with not only the author's writing, the original plot and authentic dialogue, but also its lessons about having the courage to improve yourself when you believe you are too ordinary to go after the life you want. I think this speaks to the same fears we all have which makes it a very powerful story. It also changed my perspective about how we measure success. While I loved the ending, you will either love or hate the unexpected twist at the book's conclusion- it seems there is no in between with most readers.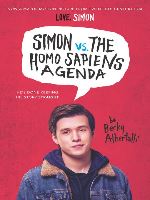 Simon vs. the Homo Sapiens Agenda | by Becky Albertalli | Audiobook
Simon Spier is a popular high school junior who tells his three best friends, Nick, Leah and Abby almost everything, well almost everything. Simon isn't ready to tell them he is gay. He hasn't shared his sexual identity with anyone until recently. He's been exchanging flirty emails with a mysterious admirer who goes by the pen name Blue. Simon uses an email alias as well to keep his identity a secret. Classmate Martin Addison reads Simon's email when he forgets to log off of the computer in the school library and discovers he is gay. Martin threatens to blackmail Simon unless he helps him get a date with Abby. If he refuses, Martin will reveal publicly that Simon is gay. How can Simon ignore Martin's demands and be a loyal friend to Abby without running the risk of being outed?

Why Leah likes this book: Simon is a smart, witty and likable character with an authentic voice. I felt a lot of empathy for Simon throughout the novel. Martin's emotional blackmail scheme is cruel and insensitive. Initially Simon isn't ready to share his sexual identity, especially with his dad, and his best friend, Nick. Simon eventually finds a way to stay true to his friends and most of all himself, which takes courage and determination. This book is a moving story about first love, high school friendships and unconditional acceptance.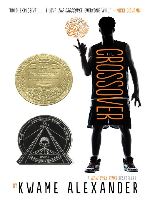 The Crossover | by Kwame Alexander | Audiobook
This novel-in-verse is narrated by 8th grader, Josh, who shares his thoughts in prose about his twin brother, Jordan, parents and experiences playing basketball. While Josh's family is loving and supportive, he tries to understand why his dad, a former basketball star, never had the knee surgery necessary to make it to the big leagues and tries to keep up with the expectations of his mother, the assistant school principal. Meanwhile, Josh feels ditched by Jordan as his brother spends more and more time with his new girlfriend. Just as things come together at school, his family finds itself in crisis and he must set aside his insecurities and conflicts to face his worst fears.

Why Amy likes this book: A Newbery Medal Winner, Coretta Scott King Honor Award and 2015 YALSA 2015 Top Ten Best Fiction for Young Adults, the author beautifully blends experiences of family, love and grief while touching upon contemporary race issues in an original and authentic voice. While successfully dispelling the idea that men should not articulate their feelings, I also appreciated that Kwame Alexander pulls in a wide range of readers who might not otherwise pick up a book about sports. I was surprised by how powerful this story felt to me. Joshua's insights speak to so many of us who have experienced challenges on and off the "court." His tenderness is compelling when he writes, "Never let anyone lower your goals. Others' expectations of you are determined by their limitations of life…" as well as "If you miss enough of life's free throws you will pay in the end." You can also find the prequel, Rebound and the follow-up books Booked and The Playbook.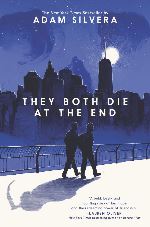 They Both Die at the End | by Adam Silvera | Audiobook
This Young Adult book is set in a future where "Deckers" are called just after midnight and notified that they will be dying in the next 24 hours. They are not told the exact time or the way they will die. On September 5th, Death Cast called two teens, Mateo and Rufus, to tell them that "You are going to die today." These boys begin the day as strangers and, through an app, they end up becoming "Last Friends." Over the course of one unforgettable day, each of their lives changes dramatically. Though at times devastating, this is a beautiful story of friendship and love.

Why Carol likes this book: When I read about this book on a "Books I Couldn't Put Down" list, I hesitated to read it because I didn't want to read a sad book. But, it was available on Hoopla and I needed an Audio book so I figured I'd give it a try and, I'm so glad I did! The chapters are narrated by alternate characters and the very different personalities of the boys really come across. I fell in love with these two kids...especially Rufus. Not surprisingly, I cried but I also laughed as I shared in their last day on earth. While you can guess the moral of the story is to live each day to the fullest, this story tells that and so much more.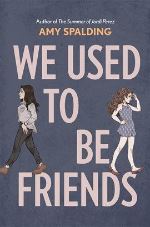 We Used To Be Friends | by Amy Spalding
James, a girl with a boy's name, and Kat have been best friends since kindergarten. They are looking forward to spending their senior year milestones together, especially prom and graduation. Even though they are best friends they have emotional issues they don't fully share with each other. Kat's mom passed away three years ago and she is struggling with her grief. She meets and falls for Quinn, who helps ease her sadness, but James doesn't like Quinn and feels left out. James is also experiencing loss; her parents announce they are divorcing and her mom moves out. Instead of sharing her feelings with Kat, James becomes distant and withdrawn. Kat is caught up in her new romance with Quinn and doesn't realize what's happening in James' life. The two friends drift apart. At the beginning of the novel they are best friends and by the end of the novel they are barely speaking.

Why Leah likes this book: Breaking up or losing a best friend is an experience teens and adults can relate to. Friendships are just as important as romantic relationships and the breakups can be just as devastating. I appreciated the author's focus on the importance of the friendship between Kat and James. They unintentionally hurt each other, mostly through their lack of communication with one another. I liked both characters; neither girl is the villain which is a realistic approach. The story is told from James and Kat's alternating points of view which allowed me to understand what both characters were feeling. James' timeline moves backwards through senior year and Kat's timeline moves forward. I found myself rooting for their friendship and hoping they would resolve their differences. Growing up doesn't mean you have to grow apart.


We Are Okay | by Nina LaCour | Audiobook
Marin leaves California to attend college in New York but everything has changed. She finds herself alone in her dorm during winter break trying not to remember her life with her grandfather before tragedy and betrayal reshaped her world. Marin must confront her choices and stop hiding from what is in her heart when her best friend, Mabel, decides to visit. Heartbreaking flashbacks help Marin realize she must find the courage to explain her sudden departure in order to repair their deep bond and move forward together.

Why Amy likes this book: I thoroughly enjoyed that this is a slower paced story. I loved this book because there are no wasted words. You can read this in one sitting but be prepared for a very emotional depiction of solitude, grief and family secrets. LaCour, a noted LGBTQ author who won the 2018 Michael L. Printz award for this novel, delicately describes teenage girls figuring out whether they are more than friends. I found the writing to be very gripping because of its elegance and raw honesty. We Are Okay provides a healing outlet for all of us who are working through different kinds of grief in our lives.
---
Have You Read These Books?
Ryan's Young Adult Picks Available on Hoopla
Guitar Notes by Mary Amato | ISBN-10: 1606841246
Everyone expects Lyla Marks to be perfect. For all intents and purposes, she is: she is an excellent student, a great best friend, and is so proficient at playing the cello that Julliard may be in her future. But all that perfection has left her feeling hollow. When she starts experimenting with playing the guitar during her free period, she rediscovers her passionate love of music. She also gains the ire of fellow classmate Tripp, a loner and fellow musician with a big chip on his shoulder. What starts as an angry note yelling at Tripp to clean up his mess eventually leads to tutorials on guitar, and even some songwriting. Slowly but surely, the two begin a correspondence via a guitar case that leads to something neither of them was expecting: friendship.

Why Ryan likes this book: I'm actually not a big fan of young adult romance novels, but this title does a good job of establishing the characters as individuals first before they start interacting in-person. I also liked Lyla a lot as a character. The novel emphasizes the potential negative effects and pressure if someone tries too hard to be "perfect" all the time.


The Doomsday Box by Herbie Brennan | ISBN-10: 0061756504
Four British teenagers, all part of a top secret government science team, travel to upstate New York to investigate a mysteriously abandoned military base. While using technology to project their forms into a missile silo, they uncover an object that contains a virulent plague capable of killing most of the people on Earth. After the box is inadvertently opened, the teens rush into a time bending adventure into the past. Now in 1960's Moscow, they attempt to confront the man, an American posing as a Soviet double agent, who will one day become their enemy… and try to convince him not to be.

Why Ryan likes this book: This book was a sequel, which I actually didn't know until I looked up more about the book after I had read it. The kids read as really British which I really liked. The dialogue is really snappy and smart between the characters. The time travel plot was complex, but not overly so.


Dark Eden by Patrick Carman | ISBN-10: 0062009702
We're all afraid of something. But for the seven kids who are sent to Fort Eden, what terrifies them can't be cured by conventional psychotherapy. With most of the group in the hands of the ghoulish Rainsford, Will Besting escapes before he reaches the base. He then watches with fascination as Rainsford apparently cures each patient, but begins to notice side effects that don't seem to be subsiding. Is this magical "cure" too good to be true?

Why Ryan likes this book: This title is structured very much like a horror movie. I'm a horror movie fan, and- full disclouse- sometimes I like books to be a little spooky and scary if I'm in the right mood. The evil mad scientist doctor is a little two-dimensional, but he is in the book thankfully very little. I like that all the kids had problems desperate enough to put them in kind of a far-fetched situation. The twist ending is interesting, and I really liked the main character Will a lot.



Invasion (A C.H.A.O.S. Novel) by Jon S. Lewis | ISBN-10: 1595547533
Colt McAlister is just a laid back blonde-haired California surfer boy. So why do squiggly sea monsters try to eat him alive while he's surfing? Why is his new teacher a Bigfoot-inspired drill sergeant? And most importantly, why did his parents have to die in an "accident" that turns out to be no accident at all? As Colt transitions to life in Arizona, making new friends in Dani and Oz, he is also recruited by the Central Headquarters Against the Occult and Supernatural. Now fighting against aliens bent on world domination through mind-control, Colt struggles to learn the real truth behind his parents' death.

Why Ryan likes this book: This is much more of a light read; it's a little bit "Men in Black" meets "I am Number Four." I think the setup for the government agency Colt works for is a little too fantastic and silly, but I found Colt himself to be relatable. This one sets up a mystery with his parents that was fairly interesting. There is a Book 2 and Book 3.


Brooklyn Burning by Steve Brezenoff | ISBN-10: 0761375260
Running away from home is never easy, but Kid somehow makes it through on the streets of Greenpoint with some of the best friends ever. Although life feels rough for Kid, he is immediately smitten when Scout rolls into town and sets up shop underneath Fish's bar. They play music together and start to fall in love. But the cops keep showing up to ask Kid about that fire last summer, the big warehouse one where Kid's ex, Felix, died. Kid still misses him a lot, and can't deal with the questions the cops- or Scout- keep asking him. When his parents get involved, it stirs up all the old trouble from home. Will Scout stick around or bail? Told with complete gender neutrality, readers have the choice to read either Kid or Scout as a boy or girl.

Why Ryan likes this book: I didn't really notice that Kid wasn't given a gender until after I was finished this book. The story is depressing, especially when readers meet Kid's parents and see that he had pretty good reasons for running away. Angsty but good.


You by Charles Benoit | ISBN: 0061947040
Kyle Chase isn't a bad kid. He isn't really a good kid, either. He just is; he goes to school and hangs out with his friends. All that changes, however, when he meets Zach, the articulate and outgoing "new kid" with a fondness for suit jackets. When Zach rescues him from a jock beating, Kyle begins to slowly accept him as a friend. As this new kid becomes more and more erratic, Kyle fears something bad will happen. When it finally does, will it already be too late? This engaging story serves as a cautionary tale that a life of inaction can have really serious and potentially fatal consequences.

Why Ryan likes this book: When the character of Zach is introduced, you know that something is "off" about him. Even Kyle accepts this, but the story of their friendship is genuine and sincere. Sometimes you like people who are different from you. The general sense of uneasiness builds in the story in a slow, concentrated way until the climax.


Out of the Blue by S.L. Rottman | ISBN-10: 1561454990
Stuart's mom just got promoted; she's the commander of a North Dakota army base. Stuart is no stranger to living on a base; he's been living on them his whole life. This is the first time, however, that he and his mom are on their own. His brother just went off to college and his dad went to go take care of their grandmother. Well, his parents are really splitting up because all they do is fight all the time. Stuart knows his dad just had to get away from his mom. With nothing to do on the new base, Stuart befriends his younger neighbor. He starts noticing that there's something a little off about his new friend… and his constant injuries lead him to suspect that somebody might be hurting his friend. When his mother gets deployed overseas and leaves him on his own, Stuart realizes he should tell someone what's going on… but will he be too late?

Why Ryan likes this book: Honestly, I had never thought about what it was like for a kid living on an army base. How do they go to school? How do they make friends? This book delves into these questions from a first-person perspective.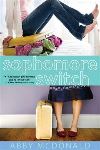 Sophomore Switch by Abby McDonald | ISBN-10: 0763639362
A cute story about two girls with essentially the same problem; they don't really like their life, so they run away to start a new one. Emily is a reserved and organized Oxford student who has just been dumped by her boyfriend. She runs away not just to avoid her broken heart, but also to defy her father's insane expectations. Tasha is a California party girl who, after an indiscretion with a reality TV star in a hot tub, is branded a "slut" by everyone in her life. With her mother not even speaking to her and a blurred out picture of her in every tabloid, Tasha runs away where no one knows her. Due to the fact that the girls enter a semester abroad program at the last minute, they directly switch with each other. When their old problems arise in their new lives, they reach out to each for support; and make a great new friend in the process.

Why Ryan likes this book: It's a modern, realistic update on a "Freaky Friday"-type situation where the characters are fully aware that they have swapped lives. I was much more interested in the British girl, but I ended up really liking both characters a lot.


Viola in Reel Life by Adriana Trigiani | ISBN-10: 0061451029
Viola isn't happy. She's pissed, point of fact. Her parents have up and left her. They've gone off to Iraq to make a documentary. It's what they do. So, do they let her stay by herself in their awesome Brooklyn home? No, they don't. They ship her off instead to a boarding school in Indiana. Viola hates it before she even starts. Then… a funny thing happens. She meets her roommates. She starts getting involved in a film project at the school. And she keeps seeing a mysterious woman in red. Maybe boarding school isn't so bad after all.

Why Ryan likes this book: I picked this book up based on the cover. I just thought I would like it. It really exceeded my expectation. It's a story of how a very lonely, creative girl builds a group of friends. It's also relatable to anyone who has started at a new school and doesn't love it at first. I went from public school to private school and had a similar experience. This book has a sequel which has always been on my list to read. I liked this book so much that I went on to read Very Valentine.


The Last Full Measure by Ann Rinaldi | ISBN: 0547389809
The rebels are coming! This is the reality that young Tacy Stryker can't ignore in early July of 1863. This book takes place during the early days of United States' Civil War, with Tacy finding herself in the middle of a murderous combat. As the Confederates slowly take over her hometown of Gettysburg, the growing distance between Tacy and her older crippled brother David only increases.

Why Ryan likes this book: Reading this book was actually an assignment for one of three titles I reviewed for Booklist from the America Library Association. I'll admit that I probably would not have read this book if it hadn't been "homework." I don't find Revolutionary War-era books or historical fiction in general very appealing. That said, Ann Rinaldi created a very engaging protaganist that drew me in to this story. Right away, I found myself invested in the characters. The book seems to me to be fairly historically accurate while also successfully creating a smart, strong female main character.
---
Have You Read These Books?
Ryan's Young Adult Picks Available on Libby / Overdrive
Rock On: A Story of Guitars, Gigs, Girls, and a Brother | by Denise Vega
Ori Taylor is trying to make his band the best thing in his life. This is hard because his brother Del just got back from college and delights in tormenting his "baby brother." He also seems to show up everywhere: at Ori's gigs, his band rehearsals… why can't he just leave him alone? This isn't helping his confidence level, something he's going to need if he wants to take the band's music to the next level. With a rocking new girl on guitar, the band-with-no name is finally coming together. Filled with eclectic examples of the band's website and blog posts with the people that love- and hate- them, Ori's earnestness and kindhearted nature will have you rooting for him in the end.



Cold Fury | by T.M. Goelein
Sara Jane Rispoli's world was shattered the minute she came home and found her family missing. After being attacked by a masked man and barely escaping with her life, she goes on the run. She soon gets caught in a web of conspiracy involving her uncle, a crooked cop, and her family's sordid past. Despite significant adversity, she's able to handle it all surprisingly well.

Witch & Wizard | by James Patterson | Audiobook

Imagine waking up to find the army arresting your entire family. This is how the story of Whitford "Whit" and Wisteria "Wisty" Allgood begins. This brother and sister duo are taken away from their parents and thrown in a horrible jail after being accused of using magic. The thing is, Whit and Wisty don't know anything about that. Whit's girlfriend Celia, now a ghost from somewhere called the "Shadowland," manages to rescue them. The pair then join up with a revolution of rebelling children. They dedicate themselves to fighting the evil rule of the fanatical New Order with their amazing new magical powers.

Sprout | by Dale Peck

After Daniel's mother died, he and his dad ended up in Kansas… and Daniel could not have thought up a more miserable existence. Rebelling, he dyes his hair green. This earns him the nickname "Sprout." Unable to really connect with anyone in the small Kansas town, Sprout eventually catches the attention of Ms Miller, his cocktail-loving English teacher who believes in his writing. As Sprout begins writing the story of his life, which includes a bossy girl and a hot jock he occasionally hooks up with, he also begins to open himself up to the possibility of something great. Maybe even a new love.

Will Grayson, Will Grayson by John Green & David Levithan


This is the story of two very different boys with the same name. The first Will Grayson is straight; a reluctant sidekick to his fabulous best friend "Tiny" Cooper. Tiny is a very large and very popular gay football player. When he starts interfering in Grayson's love life, specifically with the girl he likes named Jane, the two childhood friends eventually stop speaking. The second Will Grayson, a quiet and withdrawn boy from a Chicago suburb, never really opens up to anyone. His only solace is his computer and the cute boy who talks to him nearly every day. As he makes plans to finally meet the boy of his dreams, he is rocked by a shocking betrayal… and happens to coincidentally meet the other Will Grayson, and Tiny, in the middle of one fateful night.


Trapped by Michael Northrop | Audiobook
When you live in a small town that gets snow in the winter like most tropical jungles get rain, you get used to it. So when the snow starts falling one afternoon, Scotty and his friends Pete and Jason think it's no big deal. They stay after school to work on a go-cart, but they soon learn, along with a few other stragglers who haven't left yet, the horrifying fact that they can't leave school now even if they wanted to. The snow has gotten too bad. As Scotty struggles to hold the group together, everyone realizes just how much trouble they are in when the heating system goes dead. Will one of them be next?


Accidental Genius of Weasel High by Rick Detorie
Larkin Pace is at that age. He's not a child anymore, but he's not quite a teenager yet, either. He has a hopeless crush on his best friend Brooke who seems completely oblivious to his affections. What's worse, she starts to pay attention to Dalton Cooke, Larkin's nemesis from school. Larkin's English teacher has him begin writing a written blog for class, where Larkin dispels both his antagonistic relationship with his older sister and his encyclopedic knowledge of movie facts and trivia. With clever illustrations throughout, this is for all the kids who have grown out of their love for "Diary of a Wimpy Kid."



How to Say Goodbye in Robot | by Natalie Standiford
Bea is moving to a new town. It's no big deal; she does it all the time, whenever her dad gets tired of his job. When her mother has an emotional breakdown over a dead gerbil from the neighbor's house down the street, Bea can't share her grief. Her mother accuses her of having no feelings; of being a robot. It's hard to keep talking in robot when Bea meets Jonah, a lonely outsider who seems to share her misanthropic ideals. When she realizes Jonah calls into her favorite late night radio show, the pair become close friends… but is it something more? Jonah's family secrets bring the closer pair together, but his inability to let anyone close to him might force Bea to say goodbye… in robot.



The Monster Variations | by Daniel Kraus
A dark coming of age tale about three boys each from very different homes. When one of the boys becomes the victim of a hit and run and loses his arm, the boys fear the big silver truck that may or may not be responsible. When a boy is hit and killed a few weeks later, the small town they reside in goes into lockdown; no one is allowed out after dark. The boys go out anyway, seeking answers. As they begin to drift further and further apart, the truck comes back to claim a final victim… and the shocking identity of the driver is revealed.


The Mariposa Club | by Rigoberto Gonzalez
It's tough being a latino and a gay teen, but Maui does the best he can. Danger is around every corner; the local Los Calis gangs are not fans of homosexuals. If he didn't have his other gay friends Trini, Isaac, and Liberace he might just go insane. The boys realize there's strength in numbers and decide to form a LGBT alliance at their school. When they unexpectedly lose one of their members, the club fizzles until there's just one boy left trying to get it off the ground. When someone starts a fight with him at school, the club gains newfound support. But will it be enough to start the Mariposa Club?



Fitz | by Mick Cochrane | Audiobook
If you've never met your father and then found out he lived in the same town as you, what would you do? This is the very real situation that 15-year old Fitzgerald- "Fitz" for short- is faced. Almost by accident, he discovers one morning that his absentee father is a little less absentee that he thought. So he decides to wait outside his office and confront him. With a gun. But when your father says he's sorry for leaving you with a gun in his face, can you believe him? And why did Fitz's mom lie to him? This can't end well.



Dark Eden: Eve of Destruction | by Patrick Carman | Audiobook
In this sequel to last year's Dark Eden, Will Besting and all of his cohorts return to Ford Eden at the behest of Mrs. Goring, who is nearing the end of her life. Promising to cure them of all the ailments they received on their last visit, she apparently double crosses them when she locks them beneath the abandoned military base. Danger lurks around every corner. Even worse? Rainsford, now just as young as the rest of them, is locked in with them too.



Journal of a Schoolyard Bully: Cyberbully | by Farley Katz
Niko Kaylor has started a journal of his exploits to humiliate and terrorize his fellow classmates. Complete with images interspersed throughout the text, Niko's efforts extend not just to his time in school, but to his younger brother as well. As he attempts to use disposable cell phones and the internet to keep his bullying anonymous, his unfamiliarity with all this new technology may be his undoing.

Five Ancestors Out of the Ashes #1: Phoenix by Jeff Stone

Phoenix Collins is a redheaded, freckled Asian American who loves cycling more than anything else. He lives with his grandfather in rural Indiana who is teaching him the basics of kung fu. Thoughtful and kind, Phoenix can also be ultra competitive and brash. These traits become factors when, after a robbery at his grandfather's home, Phoenix must journey to China to retrieve a mysterious substance called "Dragon's Bone" – an ancient odd smelling herb that has kept his grandfather alive for a lot longer than Phoenix knew. After a grueling trip to China, Phoenix meets the young mechanic Hu Die, a sassy girl who gives him a real run for his money. Together, the two have an adventure stopping the nefarious herb thieves and saving Grandmaster Long.
The Robot | by Paul Watson

Gabe is kind of a nerd. He's really smart but clueless when it comes to girls. It's a good thing his best friend, Dover, is a girl-crazy freak. But Dover is a little too enthusiastic, so the two boys balance each other out well. When Gabe's by-the-book inventor father decides to take his first weekend off in over a decade, Dover sees this as an opportunity to snoop around his secret lab. What he and Gabe discover turns out to be the beautiful android T.R.I.N.A. Despite being a robot, Gabe is immediately smitten with her. So is Dover. After accidentally activating her, she escapes. They rush to try and get her back to the lab before she completes her final mission… to kill Dr. Phil?


The Vast Fields of Ordinary | by Nick Burd
Dade just graduated high school. Introspective and withdrawn, he makes very few friends and pretty much keeps to himself. Let's not even talk about how messed up his parents are. Dade's been hooking up with a popular boy named Pablo but it's complicated; neither of the boys are out and Pablo has a girlfriend. By chance, Dade meets a girl that likes girls who slowly begins to change his way of thinking. Dade begins to accept who he is. Eventually he meets Alex Kincaid, a mysterious stranger that Dade can't ignore. When the boys begin an epic love affair, it challenges Dade's already tenuous relationship with his parents and especially with an unstable Pablo.



Firestorm! | by Joan Hiatt Harlow
Play with friendship and you'll end up getting burned. This is the dangerous game that Poppy, a skilled twelve-year-old pickpocket plays after she meets Justin Butterworth. Justin reluctantly lets the young street girl into his life by introducing her to his family. This includes his adorable new pet, a little goat named Ticktock. When the pair gets caught up in the Great Chicago Fire of 1871, the shaky friendship between Poppy and Justin is put to the test.


A Scary Scene in a Scary Movie | by Matt Blackstone
Rene Fowler is an odd 14-year old boy. He constantly counts things out, smells his hand, and occasionally wears a Batman-inspired cape when he gets freaked out. This means he gets the brunt of some bullying, and while his teacher Mr. Head attempts to help him, he's also got an entire unruly class to deal with. When popular student "Gio" Giovanni takes young Rene under his wing, he starts to feel like maybe he can make it through the day. Then one day Rene's father comes back into his life and Rene's dad just doesn't "get" him. Trying to help, Gio plans an impromptu adventure to New York City for both of them to get away from their trouble but the trip puts too much pressure on Rene to be "normal."


Angry Young Man | by Chris Lynch
Have you ever been so mad at the world you're afraid you just might burst? That's what life is like for Xan, a guy who seems to not be that great at much of anything. When Xan struggles, he tends to get really mad. This worries his older brother Robert, who has a great girlfriend, is getting a great college education, and holds a great position on the local soccer team, seemingly to mock Xan by default. But Xan starts acting deceptively withdrawn, putting on odd amber sunglasses and hanging out with all the wrong people. Not helping matters is their struggling mother whose inability to pay the bills has yielded intermittent visits from a smarmy bill collector. Robert wants Xan to figure out his own life, but what if his little brother makes wrong and possibly deadly choices? Robert must decide to act and save Xan before it's too late.


Past Continuous | by K. Ryer Breese
Ade Patience has a pretty sweet life. He has an amazingly beautiful girlfriend named Vauxhall, an overly religious but pretty awesome mother, and a lesbian best friend named Veronica. So why does something feel so… off? Why is he hanging with the Pandora crew, a pair of chaos worshipping juvenile delinquents who may go off the deep end? When Ade takes things too far, he decides to erase his dark past with the help of a weird dude named The Glove. But will changing things make it all worse?


Crossing Lines | by Mark Volponi
Alan is the new kid in school. Like all kids who start after the year has begun, he's pegged right away as someone who doesn't quite fit in. But Alan really is… different from the other boys. As in he likes to only hang out with girls and wear makeup. When Adonis meets Alan, he thinks he's a freak. But when his sister and girlfriend become Alan's most outspoken defenders, Adonis really starts to get to know him. He straddles the edges between being one of the guys on the football team who is going to "do something" about Alan and doing what he knows to be right. What will Adonis decide?


The Seven Rays | by Jessica Bendinger
Beth was just a normal girl. That is, she was normal until she received a golden lettered envelope in the mail one day. She starts getting "headaches" that allow her to see emotions. As she begins to discover just how different she is, the stakes are raised when she realizes that someone is after her. It's a good thing the boy she has a crush on decided to come along for the ride.
---