Winter 2023
Suggestions from Southborough Library Staff
Dracula | by Bram Stroker | Audiobook
Dracula is an oldie but a goodie. Written in 1897 by Bram Stoker, the story is set in Victorian times and told through various perspectives with journal entries, newspaper clippings, and letters. The story begins in Transylvania, when one of the main character believes he is simply going to help one of his clients obtain some property. But he quickly realizes he is trapped in a nightmare situation and we're left wondering if poor Jonathan Harker escapes the horrors of Dracula's castle. A new cast of characters is introduced and it's discovered that Dracula may not be confined to his castle walls in Transylvania after all, he may be preying about the streets of London. It's an age old tale of good vs evil as a group of friends band together to defeat the hideous Dracula who lurks about the in the night preying on the innocent.
Why Jenny likes this book: There's a reason some books stand the test of time and Dracula is a prime example of this. Stoker hooks you with his plot of good vs. evil. Like so many stories, we want the good guy to win but we wonder if he (and in this case they) really will. It's an interesting dynamic in this story as well that there's not one main protagonist, rather there are many. They're a likeable team, and their relationship is quite interesting considering they almost all love the same woman. Then, Stoker throws in a lunatic asylum with a rather odd patient to really keep the story interesting. The story will keep you on your feet from start to end and make you wonder what's lurking about the corners. Whether you want a fun fall read or deeper think, this book is a good one to sink your teeth into.
Young Mungo | by Douglas Stuart | Audiobook
Mungo, somewhat unfortunately named for the patron saint of his city, is a gentle fifteen
year-old boy growing up in a council tenement in 1980s Glasgow—a grim, working-class environment offering little more than sectarian violence, harsh and swaggering masculinity, scant work opportunities, and drink. The youngest of his often-absent, alcoholic mother Mo-Maw's three children, Mungo feels ill at ease in the confines of his hardscrabble housing scheme, where what people say often isn't what they mean; mostly, he worries and brainstorms how to help the people in his life feel better. Despite the ways in which his sister Jodie (a fellow high-school student and his primary caretaker) and brother Hamish (an unpredictable Protestant gang leader) underestimate him, Mungo will discover a greater level of strength and fortitude than even he would've thought he possessed—both through the fragile, tender first love he develops with James, a Catholic boy, defying social and gender norms, in the privacy of the dovecote where James houses his prize birds, and on the hyper-masculine fishing trip his mother sends him on with two unsavory, strange men—as the novel flip-flops between the weekend of the trip and the events of the several preceding months.
Why Jamie likes this book: I absolutely devoured this heart-wrenching book, which managed to be both a queer coming-of-age story as well as an examination of working-class life and a son's devotion to his alcoholic mother (much like Stuart's first book, Shuggie Bain). Stuart's precise prose and dead-on Scots dialogue brings to vivid life a gritty Glasgow where people rarely venture beyond their own neighborhood or dare to dream of a better, less-narrow life than the one dictated for them. And if they do, they'll have to be willing to fight for it. Mungo will make your heart ache with his goodness, and you'll be rooting for him anxiously as you follow him through this fraught journey right up to its uncertain, but hopeful, end.
---
Winter 2022 Featured Titles
Suggestions from Southborough Library Staff
Cloud Cuckoo Land | by Anthony Doerr | Audiobook
In the present times, an old man is running a children's event at his local library and a troubled young man intent on a violent crime approaches. In the past, a girl escapes an invasion while a boy is dragged in to fight the war. And in the future, a teen on a space ship hurtling toward an unknown planet becomes desperate for human connection. A manuscript links them all.

Why Marianna likes this book: It is an astonishing display of the power of the written word to travel through millennia and across cultures both in times of utmost need and moments of warm comfort. The range of characters and settings enhance the message of meaningful connection through literature.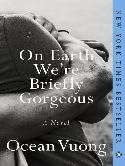 On Earth We're Briefly Gorgeous: A Novel | by Ocean Vuong | Audiobook
The Vietnamese-American poet Ocean Vuong shares a coming-of-age story that mirrors his own life written in the form of a letter from a boy nicknamed "Little Dog" to his Vietnamese mother. He writes a devastating account of her abuse and the pain of growing up as a gay refugee in Connecticut during the 1990s. Despite knowing she will never read his letter because she is illiterate, he divulges everything as a way to heal the generation of trauma caused by the family's experiences during the Vietnam War. When his boyfriend gets lost in drugs, Little Dog has to decide if he can move beyond the violence, addiction and family troubles without losing his story and himself.

Why Amy likes this book: Winner of the 2019 New England Book Award for Fiction, I was floored by the story's brutality and intimacy as well as its sophisticated reflection upon gender, mental illness, addiction, class and race. I admire his raw and poetic voice and also appreciate the earnest way he shares his childhood memories as well as the harsh lessons of becoming a man. Although it is a tragic story, I could not stop reading this book because I felt as though I was with him along his journey of redemption when I realized nothing could save him except his storytelling.


The House in the Cerulean Sea | by TJ Klune | Audiobook

Linus Baker is feeling fine about his extremely boring life in which he works for the government inspecting orphanages for magical children. Until he gets sent to one that is unlike the rest: the children are flourishing, living life to the fullest, under the kind, wise supervision of a unique caretaker. Linus starts to find himself unsure which version of his world to believe and must investigate both his assignment, and himself, in greater depth than ever before.

Why Marianna likes this book: The snide humor and social commentary, alongside heartwarming characters and adorable magical children creates a storyline that builds in suspense as the stakes rise.

Pew | by Catherine Lacey
The narrator with no obvious gender, race or age is nicknamed Pew after townspeople find this new stranger alone in the church seats. Pew is unsure of where they are or came from as well, which the community believes is due to trauma. Revealing conversation unfold between Pew and other church members who flounder as they try to help. The story delves into an uncomfortable but fascinating look at good intentions and how a church community can veer away from acceptance and love.

Why Amy likes this book: I enjoyed how this book raises important questions about appearance and the many layers of contradictions in our society. Chaos soon replaces good intentions within a community church as the characters go about deciding whether or not to accept a stranger into their town. I like how the author lets readers take a hard look at our fear of differences and the unknown.


The One Hundred Years of Lenni and Margot | by Marianne Cronin | Audiobook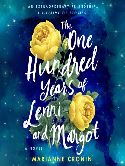 This is a story of the loving friendship between 17 year old Lenni and 83 year old Margot. Lenni lives on the Terminal Ward at a Glasgow hospital. She meets rebel Margot at an art class at the hospital and there begins their friendship. While their days are numbered, they are determined to leave a mark on the world. Since their ages equal 100 years, they decide to create one hundred paintings showing events in each of their lives. And with this endeavor, we learn their stories.

Why Carol likes this book: Funny and sad, I enjoyed reading about their adventures and experiences and finished the book wanting more. I am reminded that life and friends are precious and one needs to think about what mark we will leave. I loved this book!

Eight Perfect Murders | by Peter Swanson | Audiobook
When a killer starts using a bookseller's list of the perfect fictional murders, an FBI investigator arrives at the doorstep of Malcolm Kershaw, owner of the Old Devils Bookstore, looking for information about these unsolved murders. As Malcolm tries to figure out the crimes for himself, more killings take place and he becomes desperate to figure out his connection. He soon begins to doubt the innocence of everyone arround him as he searches for the truth.

Why Amy likes this book: What could be more perfect than a thriller set in Boston that references the great authors like Agatha Christie, John le Carre, Charles Dickens, and more? This was a chilling psychological adventure in which the author gives a nod to the classic mysteries we all love and readers a run for their money with an unreliable narrator that will keep the twists and turns fun!

Small Things Like These | by Claire Keegan | Audiobook

Set in a small town in Ireland during the 1980s, Bill is trying to get through his coal delivery and this is his busiest time leading up to Christmas. He has worked his whole life to leave his past behind and provide for his family when something happens at a local convent that changes everything.

Why Amy likes this book: This seemingly quiet, unassuming story packs a punch. Although short, I found the writing to be very powerful because of how relatable the main character's struggle is with the idea that minding his own business will protect his family and work: he knows something is wrong at a local convent, but should he risk defying accepted "codes of silence?" I like how this book calls out the tendency to stay quiet instead of helping without being preachy.

Mary Jane | by Jessica Anya Blau | Audiobook
Fourteen year old Mary Jane lands a summer job nannying Izzy, the 5 year old daughter of a local doctor. While Mary Jane's mom believes it's a "respectable job" in a "respectable home," Mary Jane quickly finds out that the Cone's live in a household that is very different from her own and, if her mom knew, she'd think the household was anything but respectable! Dr. Cone is treating a famous musician for addiction. He and his TV star wife move into the Cone's home for the summer. Where affection is liberally displayed and the house looks like a tornado ripped through it, Mary Jane introduces the household to ironed clothes, family cooking, and organization. And, the Cone household introduces Mary Jane to a world of sex, drugs, and music.

Why Carol likes this book: This is a fun coming of age novel set in the 1970's. A reader who enjoys a light read will enjoy this book. Get ready to chuckle while reading about Mary Jane's summer of discovery.


Parable of the Sower | by Octavia E. Butler | Audiobook

Written in 1993, this science fiction novel is set in California during 2024 when society has collapsed into anarchy. Told through the eyes of Lauren, a black teen fighting for survival, she finds herself alone and escaping from the walls of her destroyed neighborhood. While meeting people along the way, she must determine who to trust and how to protect her secret as an Empath. This book is followed by Parable of the Talents.

Why Amy likes this book: This intense dystopian science fiction hits close to home! I had read so much about this author and this book had been on my reading list for a bit. Despite my initial unwillingness to read about apocalyptic times because of the current climate, I am incredibly happy I decided to finally read her work. I really enjoyed reading Lauren's point of view as a 15-year-old black girl trying to survive an unforgiving world.
---
Spring 2021 Featured Titles
Suggestions from Southborough Library staff
Anxious People | by Fredrik Backman | Audiobook
Anxious People is "….a story about many different things, but most of all about idiots." And so the story begins! The story is about a failed bank robbery, a botched open house, and 8 of the worst hostages possible. But the story is also about suicide, regret, love, desperation, and acceptance. It's about how our lives are intertwined with those we love and strangers pass on the street.

Why Carol likes this book: By the end of this novel, I was fond of all the characters and felt compassion for each of their trials and tribulations. In Backman's words, "We're [all] looking for something to cling to, something to fight for, something to look forward to. We're doing all we can to teach our children how to swim."


How Much of These Hills Is Gold | by C Pam Zhang | Audiobook

An immigrant family's journey to claim riches of their own during the Gold Rush is filled with the ghosts of family secrets and suspicion in a small mining town that does not live up to their hopes for a better life. The unmerciful and tired landscape in California set against their drive to forge a new life weighs heavily upon siblings Sam and Lucy who, at ages 12 and 11, become orphans and must bury their father. Will they ever find their paths in a land where others do not see them as belonging? Despite rivalry, violence and hardships along the way, Sam and Lucy realize that family comes first and find that their longing for home will bring them together again.
Why Amy likes this book: Longlisted for the Booker Prize 2020, this is an incredibly original story that overturns the idea of belonging and ownership. The author's storytelling is beautifully poetic even while describing humanity at its most bleak when it delves into racism and sexism and how these forces impact family dynamics. As the author rebuilds the notion of the American West, I feel like I am with Sam and Lucy's and seeing their world and feeling their sorrow. I am excited for this new author's voice!

Fifty Words for Rain | by Asha Lemmie | Audiobook
Nori Kamiza's story begins post World War II in Kyoto, Japan. She is the illegitimate daughter of a Japanese aristocrat and her African American GI lover. Nori's mother abandons her when she is 8 years old at the royal home of her grandparents. While her grandparents take her in, they are so concerned about their reputation that they only allow her to leave her attic bedroom to receive baths which are intended to lighten her skin. When her legitimate older half-brother, Akira, arrives at the estate as heir to the family name, they form a powerful bond. Akira accepts his half-sister and defies his strong-willed grandmother and scandalous grandfather.

Why Carol likes this book: This epic story is about the unlikely love and devotion between Nori and Akira, heartbreak, and the ability to persevere through unimaginable hatred. Nori's unconditional obedience evolves into her desire to fight for what she wants and deserves.
We Are All The Same in the Dark | by Julia Heaberlin | Audiobook
Odette Tucker has not been back to the small Texas town where she grew up since her childhood friend, Trumanell, had disappeared ten years ago until she decides to become the town's youngest police officer. Odette has worked hard to rebuild her life after suffering her own personal tragedy the same night her friend went missing but is pulled back into the town's dark secrets when Trumanell's brother, who is a suspect in his sister's disappearance, finds an abandoned girl in a field by his family home. Odette realizes she can no longer run from her place in the town's violent past. Obsessed with finding out whether the lost girl is somehow connected to her friend's disappearance, Odette must see through family loyalty and layers of secrets if she wants to discover what really happened.

Why Amy likes this book: This is an atmospheric psychological thriller with many twists that I did not want to end! The author masterfully breathes life into these complex characters and builds the suspense against vivid and aching loss, love and friendship. I flew through this gorgeous and gritty book despite not wanting to say goodbye to the women who bonded through deep wounds and showed incredible strength against adversity. I also enjoyed the author's examination of how public opinion paired with unrelenting social media can destroy lives in a way that calls on all of us to take responsibility for our behavior online and rethink our role in discerning facts from feelings.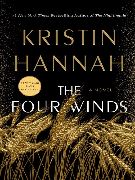 The Four Winds | by Kristin Hannah | Audiobook
Elsa Wolcott was raised to belief she was not pretty enough to marry and would live out her years alone with her family, but that all changes the night she meets Rafe Martinelli and tries to leave behind the idea that she is lacking and unlovable. Soon the new life she has worked tirelessly to build is turned upside down when the Great Depression and Dust Bowl ravages the land and lives of farmers in Texas. Elsa must make agonizing choices to keep her family alive as they face hunger and crushing challenges. The cruelty of nature, poverty and people, however, will not stop Elsa from doing whatever it takes to survive.

Why Amy likes this book: I will not soon forget how relevant this story is to today's injustices and inequalities. While this book is above all about motherhood and sacrifice, it is an epic love story and I will always keep Elsa's strength in my heart. Hannah does not shy away from the harsh migrant experience and yet this is one of the more hopeful books I have read in a while as the author remarks that "…We've gone through bad time before and survived, even thrived. History has show us the strength and durability of the human spirit…Now, in these dark days, we can look to history, to the legacy of the Greatest Generation and the story of our past, and take strength from it."

Rest and Be Thankful | by Emma Glass

Laura gives readers a dreamlike glimpse into her heart wrenching work as a pediatric nurse in London. She lets us see inside her deepest feelings for the sick babies she cares for as she struggles against extreme fatigue, despair and burnout. Should she tell her colleagues that she is seeing things that may or may not actually exist? Against this physical and emotional strain, her relationship begins to unravel as it becomes harder to determine night and day and dream from reality.

Why Amy likes this book: I picked out this book solely because I was intrigued by its cover and am so glad that I did because the author, who is also a nurse, gives us a beautiful gift of sharing her own experiences with raw honesty. While this is a short novel, it is extremely powerful in its unique and chilling prose. I feel like the least I can do to honor the sacrifice of nurses like Laura and the loss so many families experience but too often don't talk about is to share this unforgettable story.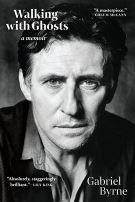 Walking With Ghosts | by Gabriel Byrne
In his introspective memoir, actor Gabriel Byrne beautifully explores with humor and warmth a middle-class childhood in Dublin during the 1960s with dream-like accounts of his family, neighbors, time in seminary and how he found refuge in cinema and theatre. Byrne also looks honestly at his addiction, sexual assault and his sister's mental illness head-on while couching these experiences within his rejection of fame and failure in mastering other trades. He is nostalgic for a time that no longer exists and still looking for a sense of belonging as he carries these ghosts of his painful and yet sacred memories.

Why Amy likes this book: I fell in love with his storytelling and gentle poetic style of writing that did not dwell on his achievements, but rather created a space to honor the people and places that shaped his identity. That Byrne shows humility, insecurity and offers incredibly tender insight despite his famous acting career makes this story even more endearing. This is an emotionally powerful memoir about personal growth and what really matters that will stay with you.


Everything I Never Told You | by Celeste Ng | Audiobook

James Lee, an American-Chinese professor, and his white wife, Marilyn, stand out in the small Ohio college town during the 1970s when mixed-race families were uncommon. They soon find themselves under more scrutiny when their teenage daughter, Lydia, goes missing and is found drowned in a nearby lake. As the police investigate her death, Lydia's parents as well as brother and sister are forced to examine the events leading up to her death and the heart-wrenching reality of how failed dreams, expectations and their struggle to understand each other can come at such a high price.

Why Amy likes this book: The author magically creates a page-turning thriller while at the same time paints a hauntingly perceptive family portrait of grief and secrets. The story effortlessly shifts between each family member's idea of what happened, including Lydia's own story. I also like how the author powerfully examines through a multigenerational lens the impact that racism and sexism had on each of the characters' identity and how it also shaped the way Marilyn and James not only saw each other, but themselves. This is not a typical thriller or family saga and has a lot to offer any reader.

At the Edge of the Haight | By Katherine Seligman
Maddy Donaldo is twenty-years-old and homeless on the streets of Golden Gate Park in San Francisco. She has friends and a dog. She knows what time the police rouse them from sleep, when to get in line at the soup kitchen, and where to store her belongings during the day. When she sees the murder of a homeless boy, her world suddenly changes as the police and parents of the boy want to talk to her about what she saw. The boy's parents especially want to talk to her about their son, but Maddy didn't know their son and only saw him when he was already dead. While the parents strive to understand and "know" their son, they and the police encourage her to leave the streets and get in touch with a family and life she doesn't want to return to. Her family is the family she has made on the streets.

Why Carol likes this book: While not a light read, this book gave me new insight into the plight of the homeless community and the people we consider our family. Maddy did not feel sorry for herself nor was she violent or disruptive. She followed the "rules of the street." When presented with the chance to change her circumstances, she chose the family she knew and trusted.


Brood | by Jackie Polzin | Audiobook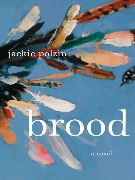 Over the course of a year, the unnamed narrator shares her adventures in trying to keep her brood of chickens alive in Minnesota as she battles the cold, a tornado, predators and other unfortunate circumstances. Through her sometimes funny as well as grief-stricken observations of her life, marriage, friendship and family, readers learn she has suffered a miscarriage and thrown herself into caring for her brood. This is a beautifully quiet meditation on life and finding hope in the mundane tasks that often keep us going.

Why Amy likes this book: This debut novel offers so much despite being short with its exquisite writing and insights. My coworkers know that I have chickens at home and that I would enjoy this story, but I recommend this to anyone even if they do not have chickens because the storytelling is really much bigger than that. The author's witty and relatable writing will stay with you long after you finish. I also liked that a thick plot was not offered, but instead it felt like I was reading a journal and finding a treasure of experiences, depth and humanity.
---
Winter 2020 Featured Titles
Suggestions from Southborough Library staff
Ask Again, Yes | by Mary Beth Keane| Audiobook
This is a story of love, tragedy, and the unlikely forgiveness between two families. Francis Gleeson and Brian Stanhope meet at the NYC police academy in 1973. Francis marries Lena and Brian marries Anne. They become neighbors in a suburb of NYC. Francis and Lena have 3 daughters and Brian and Anne have a son. While the parents are not friends, Kate and Peter become best friends. When tragedy strikes, families are torn apart.

Why Carol likes this book: While there is tragedy in this story, there is also family devotion, love and hope. Each family faces challenges, and each, in their own way, conquer those challenges. I enjoyed the love story between Peter and Kate that began as a childhood friendship. Anne struggles with mental illness but does her best to remain connected to her son. I marveled at the devotion within each family and the eventual forgiveness of mistakes made and also the acknowledgment and acceptance of the silent challenges others face. The author brings the characters full circle and paints a picture of the importance of empathy and forgiveness.


And Every Morning The Way Home Gets Longer and Longer | by Fredrik Backman

This novella examines the heartache of loving someone whose memory is fading. Beautiful conversations between Noah and his witty grandfather are tenderly examined through a generational lens of loss, love, adventures and forgiveness. The grandfather makes sense of the world through the language of mathematics, a trait his grandson also shares but not his own son. He wrestles with these differences as he begins to forget things and realizes it is time to say goodbye to what he knows.

Why Amy likes this book: Have tissues at the ready! Although this is a short read, each page carries so much love and grief. The author indicated he initially had no desire to publish this story, but I am so grateful he chose to share his work. Backman has stated that he realized the importance of writing this book because it captures how we can still miss someone who is still there in a way that can be explained to children. I am grateful that he beautifully shares stories of a grandparent and grandchild's bond, the trials of raising children son and the deep love that can be found in marriage.

Before You Go | by Tommy Butler
Elliot Chance is a boy who believes he does not belong in this world. He has an emptiness within that he wants to escape. While Elliot lives his life and experiences friendships and love, he still feels something is lacking in his life. As an adult, he attends a suicide support group where he meets Sasha and Bannor, who become dear friends. Sasha writes advertisements and leaves coded messages within the copy and Bannor believes he has seen and visited the future. Embedded in Elliot's story, there are chapters talking about "Before" during which time Merriam and Jollis are responsible for creating life. They converse about the grave mistake Merriam made when she created human life with a hole…an emptiness that cannot be filled. Jollis unsuccessfully tries to fill the void by adding many emotions but the void remains.

Why Carol likes this book: This novel tells the story our quest for happiness and filling the voids we feel. Would we choose to change our life or repeat it if given the chance? While our lives can be filled with sadness, misfortune, and tragedy, it can also be filled with love, adventure, and happiness. Sometimes simply in our daily experiences. A beautifully written and thought-provoking story about the quest for a life fulfillment.


To the End of the Land | by David Grossman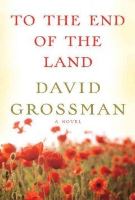 Ora's husband has just left her and taken one son to South America as she awaits her other son's return after serving in the Israeli army. She is haunted, however, by the thought that her son will not return to her alive as a major offensive against the Palestinians pushes forward and decides to leave her home in Jerusalem to hike to Galilee. In hopes of preserving his memory, she asks a life-long friend, Avram, to accompany her on a pilgrimage to stop any bad news from reaching her doorstep. During their time together, the friends relive their own love story during the 1960s and trauma during the Yom Kippur War.

Why Amy likes this book: This is my favorite book of all time and I have loved so many books. The book was originally written in Hebrew and translated in 2010. That the author began writing the novel as both of his sons were serving in the Israel Defense Forces and was completed when the author learned about his youngest son's death in the Second Lebanon War places this book even more firmly in my heart. While the book is almost 600 pages, by the end I was so emotionally invested in the characters that I was not ready to say goodbye. The author's brilliance shines through each page as the story passionately examines different kinds of love and the destruction of war as well as the extent to which people will do anything for their children.

The Indigo Girl | by Natasha Boyd | Audiobook
This historical fiction novel is set in the 1700s in South Carolina. Sixteen-year old Eliza Lucas is left in charge of three plantations when her father leaves her with her mother and younger sister while he travels back to their home country of Antigua until her brother is old enough to take control of the business. Her mother is eager to find her a husband and is desperate to return to life in England. Eliza, however, has little interest in marrying and rather is determined to raise a successful crop and deliver her father's plantations from financial trouble. She becomes fascinated with Indigo dye and begins growing it on her land. She faces countless challenges…her ignorance, the weather, and betrayal to name a few…but she continues to draw from her inner strength to move forward. She is a strong and educated young woman who continues to do the morally right thing by educating and caring for her slaves during a time when it was not only frowned upon but against the law. She is rewarded with their devotion and loyalty along with the love and respect of friends.

Why Carol likes this book: Once again, I enjoy historical fiction and learning about the struggles and successes of earlier times. The story of Eliza Lucas Pitney is the story of a remarkable woman who overcame not only personal challenges but, in her eventual success, helped the state of South Carolina and the United States develop the Indigo trade.


Fallen Land | by Taylor Brown

Set in the South toward the end of the Civil War, a 15-year-old orphaned horse thief from Ireland has a chance encounter with a young woman, Ava, who has lost her family to the war. Callum doesn't realize when he tries to save Ava from harm by escaping together from her pillaged home that she is now in more danger because a bounty has been placed on his head. They must learn to trust each other in order to stay ahead of a violent and relentless slave hunter who begins to track them on horseback through the unforgiving landscape laid bare by the war from the Carolinas to Georgia.

Why Amy likes this book: This is a remarkable love story that manages to find hope during a war that stole so much from so many. The writing is very gritty and raw with death and violence always around the corner, but I loved being able to feel like I was traveling with them on the majestic horse, Reiver. I haven't read a book in a while that so beautifully describes the physical landscape in such poetic detail. I have a hard time still thinking about how grown up these fictional young teenagers were forced to become knowing many actual children during the war had to navigate such a harsh world without much food, protection or mercy. This is an important story for readers to remember this piece of American history.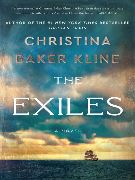 The Exiles | by Christina Baker Kline | Audiobook
This novel is set in England and Australia in the 1840's and centers around three female characters. Two of the characters, Evangeline and Hazel are convicts on a ship bound for the women's prison in Van Diemen's Land, Australia. Evangeline, a naive governess for a prominent family, is accused of stealing by a jealous housemaid. Anxious to avoid a scandal, her employer reports her to the police. Evangeline is convicted on trumped up charges and sentenced to serve a fourteen year sentence in Australia's penal colony.
Sixteen-year-old Hazel is a neglected teen who has been fending for herself on the streets of Scotland for years. She is convicted of stealing a silver spoon. These two young women couldn't be more opposite. Evangeline is educated and sheltered; Hazel is street savvy and cunning. Yet these two characters become friends and form a bond that will last a lifetime.
The third main character is Mathinna, a young Aborigine girl who is taken from her tribe by Lady Franklin, wife of the Lieutenant Governor of Van Diemen's Land. Lady Franklin uses Mathinna as part of a social experiment; she believes she can turn Mathinna into a "proper" young lady. Mathinna pleads to stay with her tribe but her pleas are ignored. She is forced to live with the Sir John and Lady Franklin who insist she forget her tribe's traditions and adopt English customs. Hazel meets Mathinna while working as a housemaid for the Franklins. She befriends Mathinna who is lonely, homesick and living in another kind of prison.

Why Leah likes this book: This novel grabbed my attention from the start and I couldn't put it down. The treatment of Hazel and Evangeline on the ship during the voyage to Australia's penal colony is shockingly brutal. The characters ability to adapt to the grueling conditions continually amazed me. Despite all of the challenges and hardships, Evangeline and Hazel find friendship. As their friendship grows, their willingness to help and protect each other is inspiring. I was amazed by their courage and strength. Matthina's story broke my heart because it is not fictional. She was the daughter of an Aborigines chieftain, and adopted by the Franklins around the age of six. The author does not shy away from the tragic outcome of tearing this young girl away from her tribe. Although I wish Matthina's life would have been different, I am glad the author's chose to accurately tell her story. I went on to read about the Mathinna's life after I finished this novel.
The Searcher | by Tana French | Audiobook

Cal left the Chicago Police Department and moved to the Irish countryside in search of a quiet, simple life after his divorce. Desperate to start over, he begins to fix-up a run-down house he purchased but can't help feel he is being watched. While his instincts are right, Cal is unprepared for the quaint town's tight grip around its secrets and soon realizes he is unable to leave a case unsolved when a stranger asks for help in finding a missing teenager. When he finds himself willing to investigate the disappearance despite great risk to his own safety, Cal is forced to reflect upon the choices that led to his failed marriage.

Why Amy likes this book: I have read so much about author Tana French as a master of thrillers, but this is the first book I have read by her and enjoyed the story so much that I plan to go back and start with her 2007 debut In the Woods. This stand-alone crime novel is a character driven, slow-burning suspense with rich, nuanced language that beautifully portrays an outsider trying to make sense of a harsh but inviting countryside. French lets this novel take its time which I truly appreciated as I got lost in its unhurried and dreamy imagery. It was a quiet thriller but not cozy and I was also genuinely surprised by a plot twist. Stick with this, it is worth it!


The Once and Future Witches | by Alix. E. Harrow | Audiobook

Three estranged sisters bravely decide it is time for witchcraft to find its way back into the everyday lives of New Salem's inhabitants despite the fact that witching has long been declared illegal. For their secret society to reclaim spells and overcome women's powerlessness, however, Beatrice, Agnes and Juniper must find forgiveness and heal from deep family wounds after they accidentally meet and set off a fury of spells at a suffragist rally. They must also learn who they can trust in order to survive a witch hunt led by politician Gideon Hill who brings a new and dark force to a village that finds itself in the midst of a plague and hysteria.

Why Amy likes this book: I love that this thrilling story is unapologetically feminist and powerful as well as relevant despite it taking place in the late 1800s. These three fierce and wild sisters immediately pull you into a world of danger, magic, love and motherhood all while sharing familiar fears, shame and longings along the way. The author is not afraid to explore racism within the women's movement, the rage of women as well as sapphic love and delightfully weaves in historical references and tales of old throughout a fantastical retelling of a dark chapter in America.


Even As We Breathe | by Annette Saunooke Clapsaddle

Cowney Sequoyah takes a job during the summer of 1942 at the elegant Grove Parn Inn and Resort that is home to Axis diplomats and their families being held as prisoners of war. While he views this as his opportunity to finally leave behind a comfortable but mostly suffocating life on the reservation in Cherokee, North Carolina, Cowney realizes he can't create a refuge away from the world with the girl of his dreams, Essie, when he finds himself accused of murder. He also understands he can no longer run from the truth about his complicated family history and what happened to his father who fought in the war. At the same time, he also must navigate the prejudices against him within the white world as he sets out to clear his name.

Why Amy likes this book: The author is a new voice in Native American literature and brings us a gorgeous, thoughtful and engaging coming-of-age story about friendship, love and betrayal. The characters are all part of a larger story that looks at racism, death as well as grief all while myths and legends beautifully unfold within Cowney's storytelling. Clapsaddle looks at different kinds of freedom and prisons in a powerful way that has stayed with me because of Cowney's strength despite so many struggles. I was also curious about the historical context of the book's setting and found out that the Grove Park Inn was real and briefly turned into an internment camp for prisoners of war. I fell in love with this intricate plot and writing, rich history as well as descriptions of the Cherokee culture. This relevant novel offers an important and honest commentary about power, war and its impact on families.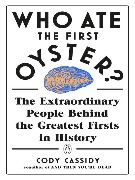 Who Ate The First Oyster? | by Cody Cassidy
The author examines a total of 17 "firsts in history" through a biological, anthropologic and archeological lens in this nonfiction account of inventions and critical human experiences, including who rode the first horse, who performed the first surgery and who wore clothes first. Cassidy looks at the latest DNA research and tools of modern science to extrapolate who made these important discoveries thousands of years ago that helped shape who we are as human beings today.

Why Amy likes this book: Cassidy brings magic and humor to his research that makes this fun for any curious reader. I really enjoyed his engaging writing style. Even though this book focuses more on the why and how of the first inventions and instead speculates who was behind these discoveries, I learned a lot. I love thinking about these firsts that have so deeply influenced cultures and evolution. His account has changed how I frame the big questions that shape my understanding of present day.


Hades, Argentina | by Daniel Loedel

As a young medical student, Tomas fled Argentina during its Dirty Revolution in the 1970s when thousands of people disappeared. He built a life in New York City but upon returning to Buenos Aires years later when his first love's mother was dying, the life he fled soon catches up with him. Tomas knows he must confront his involvement in the violence of the war in order to find any peace even if that means dwelling with the ghosts of his past in a dreamlike purgatory and reliving his choices, heedless love and loyalties of youth.

Why Amy likes this book: Based loosely on the disappearance of the author's half-sister in Argentina, this is a deeply haunting debut novel that beautifully delves into grief, guilt and the grim impossible choices people can face under an oppressive regime. Loedel expertly provides rich details of Argentina's culture and history set against a love story also at the mercy of a messy war. I stayed up late to finish this book because of its magnetic and vivid paintings of real and alternate events shared from both the living and dead who are desperately trying to reconcile right and wrong. This is such a timely and important story that shows the humanity in good and bad people alike and the collateral damage of fighting against injustices or remaining complicit in evil.
---
Reader's Advisory Book Titles
Suggestions from Southborough Library Staff
The Girl with the Louding Voice | by Abi Dare| Audiobook
I listened to this on audio. The narrator has a heavy Nigerian accent and it scooped me up and carried me into Adunni's world, that of a fourteen-year old Nigerian girl. Her dream is to become educated and, therefore, have a "louding voice" so that she can not only choose her own future but also help educate and improve the lives of others. Upon the death of her mother, Adunni's father illegally sells her to be the third wife of an older man wanting a young wife to bear him a son. For reasons you will read about, Adunni later flees to the city of Lagos only to begin a life of servitude to Big Madam.

Why Carol likes this book: Adunni endures slavery, beatings, and rape but doesn't lose her kind heart and determination. Exerts from "The Book of Nigerian Facts" are intertwined throughout the novel and provide a factual back drop for social issues such as forced child marriage and domestic slavery. I laughed at her descriptions of people and places and cried at her incredible strength and kindness.



The Beekeeper of Aleppo | by Christy Lefteri | Audiobook
With only memories of their former lives in the beautiful city of Aleppo, Syria, Nuri and his wife Afra must flee the war but there is no easy path to build a new life especially after suffering devastating losses. While Nuri's cousin Mustafa has fled to Britain where he hopes to meet them and continue their beekeeping business together, Nuri and Afra's journey through Turkey and Greece together is perilous and might claim the only thing they have left: each other.

Why Amy likes this book: This is an extremely powerful story of losing hope and finding it again. The author's beautiful storytelling deeply affected me because I could imagine Nuri and Afra's heartache as my own when they reflect upon a fulfilling life together with familiar hopes and dreams that are suddenly taken away. That the characters continue their way of life despite the coming atrocities makes the impact of the war in Syria no longer a distant event, but one that can happen to anyone. I appreciated this story even more because of the author's own experience working with refugees in Athens.


Next Year in Havana| by Chanel Cleeton | Audiobook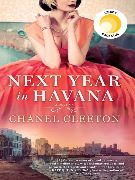 This story begins in Havana, Cuba in 1958 during the Cuban Revolution. Elisa Perez is the daughter of a wealthy sugar baron living a privileged life. She meets and falls in love with a revolutionary and when Fidel Castro gains power, the Perez family is forced to flee their beloved country. Simultaneously, it is the story of Marisol Ferrera, a Cuban-American writer living in Miami, Florida in 2017. Upon her grandmother's death, she travels to Cuba to scatter her ashes. She uncovers family secrets and falls in love with a professor of Cuban history.

Why Carol likes this book: As always, I am drawn to historical fiction and this story of the Cuban uprising and love in a dangerous time didn't disappoint.

Mexican Gothic | by Silvia Moreno-Garcia | Audiobook
A young socialite, Noemí, enjoys her life in Mexico City during the 1950s but her world is about to change when her father asks her to travel and check on her newly married cousin who sends a concerning letter that she is being poisoned by her husband. Noemí does not know the horrors that await her but is determined not to let her father down as she begins to uncover the dark and dangerous past of High Place and its inhabitants. She must learn who to trust as appearances are not always what they seem.

Why Amy likes this book: I thoroughly enjoyed this original take on a haunted house thriller because of its wonderfully weird and unexpected twists and turns that still manage to feel so real. The story pulled me in immediately with its rich atmosphere and interesting characters. I really like how the author also takes a fresh look at gothic themes against Mexican folklore and dark family legacies that hinge upon colonialism, racism and patriarchy as well as the consequences of exploiting nature. Highly recommended!


More Myself: A Journey | by Alicia Keys | Audiobook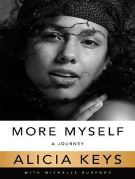 Alicia Keys' talent is multifaceted: singer, songwriter, producer, and piano player. In 2002, Keys won 5 Grammy Awards at the tender age of 20, and her success continued with each album she released. This book is predominantly written by Alicia Keys but, at the beginning of each chapter there is an insert written by people that have played a role in her life including her father, husband, Prince, and Bono.

Why Carol likes this book: This book chronicles her musical career and, equally if not more interesting, Keys also shares her journey toward self-discovery. Alicia shares her personal life, music life, and her struggles as she sought to find her true self. I found her spiritual journey to be inspiring. A quick read for someone looking for inspiration from someone who aims to leave our world a better place. "What you focus on expands. If you focus on the good in your life, you create more of it. If you live with an open palm rather than a closed fist, you leave room for immeasurable blessings to flow through your hands."

The Bear | by Andrew Krivak | Audiobook
A father teaches his daughter how to hunt and live off the land as they navigate a world together with little to no remnants of civilization or other inhabitants. He tells stories about her mother who is buried on the mountain near their home while also showing her how to live in harmony with nature as each season tests their discipline and ability to survive. Just as the girl suddenly finds herself alone, a bear appears and helps lead her through the harsh winter but she must remember how to listen to the land.

Why Amy likes this book: This is a beautifully written story with hints of fables and myths that quietly but powerfully invites the reader to think about an existence within the rules of nature when civilization has long forgotten these teachings and collapsed. I like that the book does not specifically answer why they are the only two people left nor does it provide the location and names of the characters, but instead meets the father and daughter dwelling in nature's lessons. Rather than focus on what apocalyptic violence or darkness led them there, the details and language of the natural world are gorgeous and enthralling which makes for an ultimately peaceful and hopeful story.


The Care and Management of Lies | by Jacquline Winspear | Audiobook

This historical fiction novel was recommended by a participant in Southborough Library's Virtual Reading Book/Advisory Group. Set during WWI, Kezia and Tom wed a month before war is declared between Britain and Germany. Kezia and Tom's sister, Thea, best friends since childhood, drift apart and Thea gives Kezia a book on household management as a wedding gift as a slight to how Kezia's life will change from life as a parson's daughter to the wife of a farmer. Tom enlists, as does Thea, and Kezia is left to manage the Brissenden Farm. Not wanting to write to Tom about her challenges at the farm, she begins to write to Tom about recipes she imagines making for him as they always cherished their dinner time together.

Why Carol likes this book: Kezia's letters to Tom are imaginative and loving. This is a story of friendship, family, conflict and love during strained and uncertain times. I admire Kezia's choice to face hardships with hope and cheer.

The Giver of Stars | by JoJo Moyes | Audiobook
This historical fiction follows Alice, a British woman who leaves her stifling life in England to marry a Kentucky native. She soon realizes, however, that her new adventure is not what she wants either and looks to escape her disappointment by signing up to become a traveling librarian during the Great Depression. Alice soon faces more challenges while delivering books on horseback to families throughout the rural countryside but discovers she loves her work and freedom. The five women that come together around this work for different reasons learn to create strong bonds with each other to overcome many hardships even if that means facing their fears and coming to terms with themselves.

Why Amy likes this book: I found this story to be a fun and light "comfort read" rich with romance, adventure and friendship that brings to life an extraordinary story of Eleanor Roosevelt's Pack Horse Library Project during the 1930s and 1940s. I love how the author examines the social expectations of women at the time and how their work challenged so many residents. I also enjoy reading stories about how books can change people's lives for the better. And I still have a soft spot for the leader of the group, Margery, who was fiery and ahead of her time.


A Traveler at the Gates of Wisdom | by John Boyne

This book is one written like no other that I am aware of. It begins with a family and is set in Palestine A.D. 1. and ends with an epilogue with life among the stars in A.D. 2080. Each chapter is set in a different country and time and is interspersed with historical details. Character names and places change but their story continues, adding people and experiences to the saga.

Why Carol likes this book: I loved The Heart's Invisible Furies, so when I saw John Boyne's newest book, I quickly grabbed it off the library shelf. While it took me a couple chapters to get the hang of it, I couldn't put it down. I found it intriguing and, although I questioned the chapter set in 2016 in the US because it seemed to vary from the previous sequence and style, I was grateful Boyne included the epilogue which brought the story back. The underlying theme is the "things that surround us may change, but our emotions will always remain the same."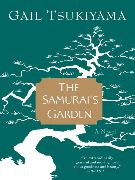 The Samurai's Garden | by Gail Tsukiyama
When Stephen is twenty-years-old, he travels from his home in Hong Kong to a small village in Japan for a year to convalesce from tuberculosis during the late 1930s Japanese invasion of China. Stephen is cared for by Matsu, an aloof housekeeper and master gardener with whom he eventually develops a deep friendship as he learns more about his life and loyalty to a woman suffering from leprosy. In the meantime, Stephen also falls in love with a young Japanese woman but the war ignites prejudices that will impact their relationship.

Why Amy likes this book: I enjoyed the very calm pace of this peaceful story about different kinds of beauty within the Japanese culture and how human nature and nature can disrupt traditions built upon the honor, respect and loyalty. Although it is quiet and reflective, this is in no way a dull story. Matsu's gentle strength dismantles these ideals with his ability to understand true beauty and devotion. This book stayed with me despite having read it many years ago because it is an elegant love story that proves stronger than the cruelty of the world.


The Southern Book Club's Guide to Slaying Vampires: | A Novel by Grady Hendrix | Audiobook

Set in the late 1980's, Patricia Cambell is a harried middle-aged housewife living in a quiet and quaint small town in South Carolina. Her husband is an overworked psychiatrist, her teenage children are uncommunicative and her aging mother-in-law is senile and combative. The one bright spot in Patricia's life is her book club that meets monthly to discuss their favorite book genre, true crime. When an elderly neighbor's handsome nephew, James Harris, arrives for an extended stay Patricia initially welcomes him with Southern hospitality. But soon after his arrival, children on the other side of town go missing and Patricia is convinced that James is connected to the murders. Although she is a Southern lady with impeccable manners and social graces who would rather literally die than admit she hasn't read her book club's book, she gradually sheds her neighborly friendliness and lady-like manners to become a bold heroine determined to save her town.

Why Leah Likes this book: This book hooked me from the first chapter. The story begins with a light hearted and humorous tone but quickly takes a dark turn. I also really enjoyed the author's unique writing style. He cleverly names each chapter of the book after a well-known novel that foreshadows upcoming events. He gives a nod to classic vampire lore and his 80's pop culture references are reminiscent and spot on, but don't let his creative flair and Southern charm fool you; this book has real teeth and bite! Grady Hendrix is a master at building tension and suspense and he turns it up a notch with each chapter. Be forewarned: don't finish this book late at night! The ending is vividly gruesome and kept me awake long after I read the last page. A spooky pick for fans of Stephen King and Joe Hill.


The Alice Network | by Kate Quinn | Audiobook

Based on the true life of a WWI spy, Louise de Bettignies, this historical novel moves between two women whose lives intersect unexpectedly but each holds the key to their healing and redemption. When Charlie is sent to Europe after WWII because her family discovers she is pregnant and unwed, her obsession with finding her favorite cousin, Rose, who disappeared in Nazi-occupied France leads her to Eve Gardiner. Charlie learns that Eve, a secret agent who now lives alone in London mostly drunk and haunted by past events, might hold all the answers to Rose's disappearance. This chance encounter might also give Eve the will to find the truth behind the betrayal that tore apart the British spy network.

Why Amy likes this book: I love all the strong females in this novel and that it is based on a real-life woman spy. I enjoyed Charlie's journey as she learns that life's answers are not found in the black and white, but rather the messy gray. Eve and Charlie are two very different women which makes the story even more memorable because of their ability to unite in search of the truth. Quinn does an excellent job of moving between two different lives and time periods in alternating chapters and accounts. I found this suspenseful thriller hard to stop reading because it felt so real.

Nothing To See Here | by Kevin Wilson | Audiobook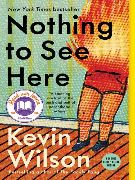 Lillian Breaker, is a 28-year-old bright young woman in a dead-end job whose life is going nowhere. It's been downhill for her since she was unfairly expelled from prep school 13 years ago. She has kept in touch with her rich and beautiful roommate, Madison Billings, through letters but has not seen her since boarding school. Madison is now married to the powerful Senator Jasper Roberts who is on the fast track to become the next Secretary of State. Out of the blue Madison invites Lillian to live with her family and be the governess for her step children. With nothing to lose, Lillian agrees but she learns there is a catch: the twins can spontaneously combust when agitated or angered. Lillian quickly learns that these neglected rageaholic twins get angry quite often and understandably so. Their mother, Jasper's ex-wife, recently passed away and now they are forced to live with their father whom they haven't seen in years. Over the course of one summer as Lillian tries to keep the twins calm and hidden from the media's attention, she and the twins bond emotionally and form a little family of their own. Lillian realizes that she needs the twins as much as they need her.

Why Leah likes this book: Nothing to See Here is a humorous novel filled with black comedy, wit, and satire. Many times it made me laugh out loud. At one point in the story Lillian takes the twins to the public library to do research and it's hilarious. Imagine taking two volatile children that can catch fire to a public building filled with paper! But it's more than just a funny book, Kevin Wilson writes a heartwarming and poignant story with a beautiful message about parental love. It's also a commentary about wealth, class and elitism. If you're looking for something funny, moving and a little different to read, I strongly recommend giving this one a try.

The Count of Monte Cristo | by Alexandre Dumas | Audiobook
This story of love, justice and adventure takes place in France and Italy when Napoleon has just been removed from rule. Edmond Dantes is a caring and honorable young man who is falsely charged with treason on his wedding day and imprisoned on an island off of Marseille for six years. Edmond is ultimately transformed by his wrongful imprisonment into a vengeful and jealous shadow of himself who obsessively plots his escape and redemption.

Why Amy likes this book: This epic classic is one of my favorites despite my usual inclination to run from anything close to required high school reading. Be not afraid and do not give up! This is a mesmerizing and timeless story of revenge (which I have since learned was inspired by a real-life case of wrongful imprisonment) that will instantly pull you in with its undercurrents of romance, intrigue, and mercy. This really is the perfect book that you should revisit or read for the first time.

The Great Alone | by Kristin Hannah | Audiobook

It is 1974 and Leni's father, a former POW, is always looking for the next opportunity to start over. As the Vietnam War catches up with him, she understands even at the tender age of thirteen that his plan to move the family from Seattle to Alaska will not fix everything as he promises. They arrive unprepared for the isolation and rugged, unforgiving landscape. As Leni sees her parents' dysfunctional relationship only worsen, she finds solace in a new friendship with Matthew, a student in her school. Leni must learn how to adapt to and survive the wilderness of Alaska as well as the challenges of the human heart.

Why Amy likes this book: This book has it all: love, adventure, the great outdoors and complex relationships. While this was a very emotional read with jarring topics, I was immediately pulled into this book because of Hannah's storytelling and observations of life in Alaska as both gorgeous and frightening. Although this story deals with physical abuse, alcoholism, and PTSD, Leni's choices and survival through it all help to remind readers about the power of women, honesty, love and finding our place in the world. I often found myself wondering whether I could have survived the harsh existence in which the characters find themselves.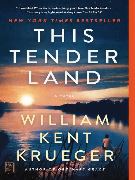 This Tender Land | by William Kent Krueger
Set in 1932, children are sent to the Lincoln School in Minnesota to be educated. The majority of students are Native American children separated from parents because of death or the unfortunate circumstances of the Great Depression. But the Lincoln School is a horrible place where children work tirelessly and are abused for tiny infractions. One summer, four orphans, brothers Odie and Albert, their Native American friend Mose, and little Emmy escape in a canoe to head toward St. Louis to find a "home." During their adventure they meet folks who take advantage of them but also those who befriend them, and who help them discover who they are. A story of friendship and finding hope in unlikely places.

Why Carol likes this book: I just finished reading this book and was sorry to see it end. While each of these four children are looking for different things to complete them, they stick together and find hope through their hardships. A story not only of friendship and resilience, but also the kindness of people who have little material worth to give but give so much of themselves for others in need. This is a heartwarming and beautifully written saga.


The Song of the Jade Lily | by Kirsty Manning | Audiobook
Set in the present day and WWII, this historical fiction book tells the story of European Jews who fled the Nazis and received asylum in Japanese-occupied Shanghai. The story begins in 1939 when Romy, then 12, and her parents escape the Nazis and settle in Shanghai where Romy meets her best friend Li Ho and the Ho family. Together, they share the excitement of Shanghai but also endure hardship, political fury, and secrets. Back to current day, after the death of her beloved grandfather, Wilhelm, Alexandra travels to Shanghai for a new job and begins to research the life of her adoptive mother, Romy. Secrets are unraveled and actions are pieced together.

Why Carol likes this book: I always enjoy books where there are multiple narrators and, while there are many books published about WWII, this story is unique as it is set in Shanghai. Manning's writing brings the city of Shanghai alive. Dual narrators Romy and her granddaughter, Alexandra, share their stories as the trials and tribulations of Romy's life is told. Her secrets and sacrifices are exposed as her undying love for her friend endures.

The Island of Sea Women | by Lisa See | Audiobook
Lisa See has written many historical fiction books and this one does not disappoint! It is based in Korea and tells the story of a group of women sea divers called haenyeo. Haenyeo women dive for food to both feed and sell to support their families while husbands stay home to care for the children. These strong women dive up to 30 feet without breathing aids and risk their lives in the ocean. They train their daughters and pass their skills down generation to generation. In this book, two young girls, Young-sook and Mi-ja become best friends as they train to become "sea woman." Their friendship takes many twists over 80 years as they experience adventure, love, loss, hardship, and joy.

Why Carol likes this book: This is a practice of which I had no prior knowledge, and I enjoyed learning about these very strong women and how they supported their families. The friendship between Young-sook and Mi-ja captivated me as I listened to their adventures as young girls, learned of their differences, sacrifices, and loyalties as well as friendship that spanned 80 years!


The Kinship of Secrets | by Eugenia Kim | Audiobook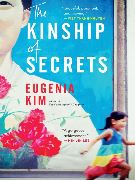 This story begins in 1948 when Najin and Calvin Cho travel with one of their daughters, Miran, from South Korea to the United States in search of new opportunities. For reasons we discover later, they make the very difficult decision to leave their other daughter, Inja, to live with Najin's brother in South Korea. While their intent is always to reunite with Inja, the Korean War begins and circumstances keep them apart. The story is told through the two sisters, Miran and Inja.

Why Carol likes this book: I am frequently drawn to historical fiction books and enjoyed how this book tells the tale of hardship, sacrifice, and undying love of family and sisterhood bonds.

The Girl with a Pearl Earring | by Tracy Chevalier | Audiobook
Set in Holland during the 1600s, this historical fiction was inspired by local painter Johannes Vermeer's Girl with a Pearl Earring. The story follows an impoverished sixteen-year-old girl, Griet, who leaves home to find employment and is hired as a maid in Vermeer's house. Griet must navigate complex family dynamics and strict religious and class lines during her several years as a maid. As she is pulled into his world and models for his painting, Griet and Vermeer both understand nothing deeper can be openly shared.

Why Amy likes this book: I love history and art which is why I was drawn to this novel to begin with and was thrilled by the author's ability to create a story around the expression of the painting's young model. The author not only breathed new life into the painting but also let readers peer into a way of life that felt captivating and relatable despite it occurring in the 17th century. I also really enjoyed how it is written in the first-person narrative with Griet's quiet, observant and delicate ways.


The Invited | by Jennifer McMahon | Audiobook
A young couple leave the safety of their carefully manicured suburban life to build a new life and dream home in Vermont. Helen and Nate soon discover the property has a dark past, however, and Helen becomes obsessed with learning about Hattie Breckenridge whose death at the hands of her neighbors still remains a local legend and mystery. While learning about past tragedies, Helen meets a young girl who is also facing her own devastation when her mother disappears without a trace. Helen and Nate's relationship is tested as they encounter terrifying supernatural events and begin to keep secrets from each other. They must decide whether to continue to build a house that appears to have invited back the ghost of Hattie.

Why Amy likes this book: Who doesn't love a good ghost story with a twist? I had a lot of fun reading this book because the author does such a good job of creating a chilling atmosphere that slowly builds into horror all while folding in historical layers of witchcraft and artifacts which remind readers about troubling perceptions of women and power centuries ago. The characters feel real and relatable as they begin to question their own sanity. If you are looking to escape into a "can't put it down" book, this is a great choice!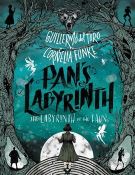 Pan's Labyrinth | by Guillermo del Toro & Cornelia Funke | Audiobook
Pan's Labyrinth first reached audiences as a film which has since been adapted into a dark fantasy novel exploring folklore and fairy tales with murderous soldiers, child-eating monsters, rebels, and an underworld princess. During the 1940s when the Allies have invaded Europe, a troop of soldiers led by Captain Vidal are sent to the remote forests of Spain to hunt down the rebels. Eleven-year-old Ofelia's mother remarries after the death of her husband and they come to live with the Captain. Ofelia nicknames her stepfather "The Wolf" as she witnesses his sadistic brutality. She feels trapped but soon encounters a magical world when she chases a fairy into the forest and meets Faun, a half-goat, half-man creature, who invites Ofelia into the underworld with a series of tests.

Why Amy likes this book: This fantasy book is not for the faint of heart but I still recommend this because it is important to create spaces for unsettling stories that remind us what is good and evil as well as worth fighting for. It is dark, violent and gritty and but I was immediately drawn to the gorgeous illustrations as well as the strong storytelling. The authors successfully share the idea that a peaceful resting place can exist which shields us from heartache just like the alternate world that saves Ofelia's as she tries to keep her mother and unborn brother safe from the world's evil. I enjoyed the movie but loved this imaginative book even more because I could better glimpse Ofelia's thoughts. I especially appreciated how short stories and fairy tales were woven throughout the novel.


The Family Upstairs | by Lisa Jewell | Audiobook

Libby Jones, adopted as an infant, has just turned twenty-five years old. A few days after her birthday she receives a letter from a law firm indicating she had been named in a trust to inherit the abandoned mansion of her birth parents. Libby learns from her lawyer that twenty five years ago police were called to her family's home because a neighbor reported hearing a baby crying. When they arrived, police found an infant unharmed in a crib upstairs and three adults dead on the kitchen floor. The four other children rumored to live at the residence are missing.

Why Leah likes this book: I don't read psychological thrillers very often, but occasionally I like to read a popular one that library patrons are talking and this novel did not disappoint. The author builds slow-burning suspense and cleverly casts doubt on the credibility of several characters. I wasn't confident in my assumptions about what really happened the night the baby was found until the end of the novel. The story moves back and forth in time and is told from multiple points of view. Some readers may find the time jumps and numerous story lines confusing, but I enjoyed this style of writing. I listened to the audio book and the narration is excellent. If you are looking for a creepy book to intrigue and keep you guessing, check out The Family Upstairs.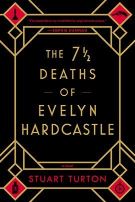 The 7½ Deaths of Evelyn Hardcastle | by Stuart Turton | Audiobook
Aiden Bishop is a guest at Blackheath House, a once elegant but now tumbledown English country manor, owned by the Hardcastle Family. Evelyn Hardcastle has been murdered at a masquerade ball held in her honor. Aiden must solve her murder case in order to escape the time loop he is condemned to repeat. To further complicate his detective efforts, each day he wakes up he inhabits a different body of one the eight house guests who witnessed Evelyn's murder. If Aiden does not identify her killer in eight days, his memory will be erased and he will be forced to repeat the time loop again.

Why Leah likes this book: An intricate murder mystery combined with a science fiction time loop theme makes this award winning novel unique. I have never read any other book quite like it. The plot is highly detailed, furiously paced and executed brilliantly. There are multiple characters with questionable motives and complicated timelines to follow which I found intriguing and compelling. I couldn't put this book down; it kept me guessing until the last chapter.


Snow Falling on Cedars | by David Guterson

Set on the fictional island of San Piedro off the coast of Washington in the 1950s as the community is recovering from WWII, a first-generation Japanese man, Kabuo, is on trial for the murder of a local fisherman. It is revealed that Ishmael, the owner of the local newspaper covering the trial, was in love with Hatsue who is now Kabuo's wife. Ishmael soon finds the fate of Kabuo is in his hands, but will he be able to find enough peace to set himself and Kabuo free?

Why Amy likes this book: This rich mystery is an "oldie but goodie" and one of the few books I can read over and over because of its poetic writing about an epic and forbidden love and the ripple effects from its loss. This was a challenging book to read because of its themes of racism during the Japanese interment camps and its mark upon our justice system. As fear overtakes their small community and neighbors are pitted against each other, it was heartbreaking to see how good people can lose perspective on what is right and wrong. That piece of the story was heartbreaking, but the book remains hopeful as it examines how one selfless act can redeem and heal.
The Art of Racing in The Rain | A Novel by Garth Stein | Audiobook
Denny Swift is a race car driver in Seattle and his best friend is his dog, Enzo. The story is narrated from Enzo's point of view and starts at the end of his life as he looks back on his years with Denny. Enzo is not a typical dog, he believes his soul is human; he watches television and wishes he could talk to humans. When Denny's personal life hits an all-time low, Enzo's loyal support and companionship prove that a dog truly is man's best friend.

Why Leah likes this book: The story is narrated from Enzo's point of view and he has great insight into the human condition which is humorous at times and heartbreaking at others. Enzo bases his philosophy of life on the rules of auto racing. The author uses the skills of race car driving as a metaphor for the skills humans need to navigate the bumpy roads of life. Although this novel is an emotional story with many sad moments overall it has a positive message about the love, loyalty and compassion that Denny and Enzo feel for one another.
The Island of Worthy Boys | by Connie Hertzberg Mayo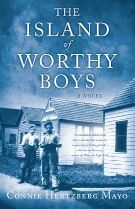 This debut historical novel takes place in the gritty streets of Boston during the late 1800s. An unlikely friendship forms between two young boys who team up to make ends meet through petty crime. They soon find themselves involved in an accidental murder and plan their escape to The Boston Farm School located on an island one mile from Boston Harbor. Secrets, however, can only be kept for so long as their bond is put to the test.

Why Amy likes this book: This story stayed with me. I immediately developed a soft spot for Aidan and Charles who somehow defy the odds. When things looked most bleak for these street-smart youth, unexpected acts of kindness and mercy give life to second chances. It is a fast-paced thriller with a fascinating look at nineteenth-century Boston. I look forward to more books by this new author.
The Readers of Broken Wheel Recommend | by Katarina Bivald
Sara Lindqvist and Amy Harris are international pen pals. Sara is a young woman who works as a bookseller in Sweden. Amy, an elderly resident of a Broken Wheel, Iowa, loves to read and has an impressive personal collection of books. They meet online and become devoted pen pals. When Sara loses her job in Sweden, Amy invites her to enjoy a holiday in Iowa. Sara arrives a few weeks later unaware that Amy was suffering from a longtime illness and has recently passed away. The close knit residents of Broken Wheel encourage Sara to stay for her planned visit despite Amy's passing. Sara agrees and the community of Broken Wheel does their best to welcome Sara to their rundown and remote farming town. In honor of Amy's memory, Sara decides to open a used bookstore in one of the many abandoned shops downtown. The townspeople believe Sara is wasting her time but Sara convinces them that a bookstore is exactly what Broken Wheel needs.

Why Leah likes this book: I enjoy books about books and this lighthearted story filled with familiar literary references is delightful. I relate to the main character, Sara, and her desire to share her love of literature by finding just the right book for every person. If you are in the mood for a sweet uplifting story escape to the quaint little town of Broken Wheel.
Commonwealth | by Ann Patchett | Audiobook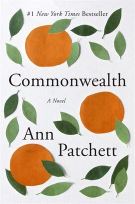 A romantic stolen first kiss between Beverly Keating and Bert Cousins at a gathering to celebrate infant Franny Keating's christening sets in motion the breakup of both of their marriages. Beverly and Bert divorce their spouses and marry each other joining the two families with six children between them. The Keating and Cousins children, neglected by their failing parents, slowly forge bonds with each other while grudgingly spending each summer together in Virginia. The novel spans fifty years and examines how a chance encounter can impact two families and the tragic repercussions as a result.

Why Leah likes this book: Ann Patchett is one of my favorite authors. Her characters are richly developed, struggling, flawed and often relatable. The story of this blended family is told from several characters' points of view. It's an unflinching look at the impact of divorce on both the children and adults, told with dark humor and heartbreaking emotion. I strongly recommend this novel for fans of dysfunctional family dramas.
Evil Things | by Katja Iver
A historical mystery novel set in Finland during the Cold War introduces Hella Mauzer, the first female detective assigned to the Homicide Unit in Helsinki. While investigating a disappearance in a small town sharing the Russian border, she is met with hostility and unanswered questions. As her personal life catches up with her, Hella must rely on herself and decide who to trust.

Why Amy likes this book: This is the first book in a new police detective series and I am eagerly awaiting the next two books. I like Hella precisely because she is not always likable which makes her much more real. She is stubborn, intelligent, at times awkward and always memorable because she will not stop until she solves what at first appears to be a missing person case. I learned a lot about Finland during the 1950s and enjoyed how the author shows us things are not always what they seem.


The Book Woman of Troublesome Creek | by Kim Michele Richardson | Audiobook

Cussy Mary Carter is a dedicated librarian for the Kentucky Pack Horse Library Project. Set in 1936 in the hills of Appalachia, she rides a mule through the treacherous landscape to deliver reading materials to the rural population of Kentucky. She is determined to bring literacy and the joy of reading to impoverished families. Her patrons fondly call her Bluet because her skin is the color blue, caused by a rare medical condition called Methemoglobinemia. Many of the educated townspeople and superstitious hill folk treat her as untouchable and shun her because of her skin color. Ultimately Cussy will have to confront the racial prejudice and intolerance from her hometown neighbors head on.

Why Leah likes this book: This novel is inspired by real events in Kentucky history that I found fascinating. The Pack Horse Library Project was established in 1935 and employed mostly women. The bravery and resilience demonstrated by these librarians while traversing the rugged Kentucky landscape on horseback is amazing. Their commitment to share their love of literature with the poverty stricken people in the rural mountains is heartwarming and moving.

The Namesake | by Jhumpa Lahiri | Audiobook
The Ganguli family moves from Calcutta to build a new life in Massachusetts in the 1960s. Named after a Russian writer, Gogol Ganguli believes his heritage is a burden as he makes his way through a challenging first-generation existence in America as a teenager in the 1980s. The author examines how our identities can form within the fragile balance of opposing family values and culture.

Why Amy likes this book: I loved reading this book because it described such different reactions within the same family to the immigrant experience. The author paints an honest and complex family portrait where you feel the heartbreak of each character's journey in finding peace with all that was left behind. The book stayed with me because it made me think about whether I would honor my parent's wishes or forge my own path.
The Woman in the Window | by A.J. Finn | Audiobook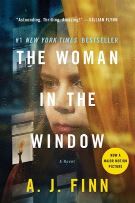 Former child psychologist Anna Fox is an agoraphobic recluse who cannot leave her New York city apartment. She spends her time watching classic black and white movies and peering out her window to spy on her neighbors. When new neighbor move in across the street Anna is intrigued. One evening after several glasses of wine, Anna gazes out her window and thinks she sees a violent crime take place in the neighbors' apartment. Everything Anna knows about herself begins to unravel as she tries to validate what she really saw that night.

Why Leah likes this book: This psychological thriller is gripping and full of suspense. The story is told from Anna's point of view but the author cleverly unveils details about her past in a slow and deliberate manner that builds tension and makes the reader question whether Ann is a reliable narrator. The setting and tone of the story are reminiscent of the classic Alfred Hitchcock film, Rear Window. The story is beautifully crafted, the author's writing style is a nod to classic American film noir and that makes this book unusual and a stand out. I listened to the audio version of this book and I highly recommend it for those who like psychological thrillers.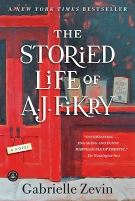 The Storied Life of A.J. Fikry | by Gabrielle Zevin | Audiobook
A.J. Fikry is a middle-aged cantankerous widow and a bit of a literary snob. He owns the only bookshop called Island Books, on Alice Island off of Cape Cod, Massachusetts. He is lonely since the loss of his wife two years ago and nothing brings him joy anymore. One evening A.J.'s most beloved and valuable book is stolen from his apartment above the shop. In despair he decides to leave the doors to the shop unlocked because he believes the most valuable thing has already been stolen. One evening after he returns from a run he discovers a toddler named Maya, with a note pinned to her shirt written by her mother. The note asks A.J. to take care of Maya because she no longer can. A.J. is given a second chance at love and purpose in his life.

Why Leah likes this book: This book is one of my favorites of all time. It's great storytelling with a blend of genres including mystery, romance and psychological fiction. One of my favorite quotes is the from sign above the shop door that reads, "No man is an island: every book is a world." This book is a must read for book lovers, book sellers and librarians.


The Deep Dark Descending | by Allen Eskens | Audiobook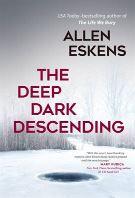 A homicide detective can't let it go: his wife's death from a hit-and-run accident is a closed case but he knows something is off. Feelings of guilt and vengeance soon overwhelm his ability to decide what is right and wrong, leading him down a dark path where everything is questioned and uncertain.

Why Amy likes this book: I am always looking for a solid thriller and this book did not disappoint. The author masterfully builds suspense and complex characters. The detective's struggles to reconcile police procedure and finding justice left me questioning how morality is defined. This book can be read as a standalone or as a follow up to Esken's earlier novel, The Heavens May Fall.

Peace Like a River | by Leif Enger | Audiobook
A family's story of magic and miracles is narrated in retrospect by a sickly eleven-year-old whose world is turned upside down when his older brother is charged with murder and goes into hiding. An epic journey in the Midwest during the 1960s unfolds as they encounter tragedy, adventure and love together.

Why Amy likes the book: I found this to be a very comforting tale of family loyalty and sacrifice without being predictable. The author manages to gives space for readers to think about faith and doubt existing together in this refreshingly beautiful account of one family's suffering and healing. I enjoyed Reuben's earnest storytelling in this hopeful coming-of-age saga where the unbelievable can become true.


A Gentleman in Moscow | by Amor Towles | Audiobook

A count has been sentenced to house arrest during the 1920s and must adapt to his new life at Moscow's Metropol Hotel. Against Russia's changing political landscape, he sees his way of life disappear but finds comforts in new relationships.

Why Amy likes this book: This is a beautifully written book that manages to weave in interesting historical information over a thirty year period while engaging its readers with a story of survival, the human spirit and challenges of adapting to change. Most of all, it is about how unexpected love can change us and our purpose in life.

A Walk in the Woods | by Bill Bryson | Audiobook
A Walk in the Woods is a memoir that explores the author's struggles and victories while hiking the Appalachian Trail with his friend. While the pair are woefully underprepared, humor and perseverance help buoy their spirits. The day-to-day descriptions about navigating the 2,000-mile trail are set against heartbreaking life lessons.

Why Amy likes this book: I love being outside and also reading about how nature inspires and challenges people. This is also a comical and relatable story about the ups and downs of friendship and how important it is to keep on trying even when things get hard.


The Kitchen House | By: Kathleen Grissom| Audiobook

Orphaned during her passage from Ireland, white Lavinia becomes a servant on a tobacco plantation in Virginia before the Civil War. Belle, the plantation owner's illegitimate black slave child, teaches Lavinia's the skills of the kitchen. Lavinia bonds with her adopted black family and straddles the lines between the two worlds, the "kitchen help" and the "big house." Lavinia is forced to make a choice where her loyalties and truths are exposed as told through the eyes of Lavinia and Belle.

Why Carol likes this book: I enjoyed the way the narrative switches between the two main characters, Lavinia and Belle. Like many other historical fiction books set during slavery, it gives me hope that not all people were cruel and we know that all people deserve respect as well as compassion. We need to remember that, even now.

Glory Over Everything | By: Kathleen Grissom | Audiobook
This is the sequel to The Kitchen House. I did not read this but it tells the story of a man's journey through the underground railroad to save a boy he vowed to protect.




The Help | By: Kathryn Stockett | Audiobook | 2011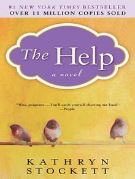 Set in Mississippi during the 1960's, this is the story of 3 strong women seemingly without anything in common who bond together. Aibileen is a black maid who has raised 17 white children, Minny is Aibileen's best friend with a sharp voice, and Skeeter is a white college graduate returning home to find her beloved maid Constantine gone. A movie was made in in 2016 with Emma Stone, Viola Davis, and Octavia Spencer.

Why Carol likes this book: I enjoy reading historical fiction and I liked the ties between the three main characters. I loved Minny and her refusal to keep her opinion quiet. My heart broke for Aibileen when she had to leave her own children every day to care for someone else's children but marveled at her love for all "her" white children. I also liked how Skeeting is not afraid of going against how she was brought up to do the right thing.

Little Bee | By Chris Cleave | Audiobook
A story of the relationship between an illegal Nigerian refugee seeking asylum and a recent widow, Sarah, from suburban London. Sarah's husband committed suicide and their four-year old son, Charlie, takes on the role of "Batman" which gives him a sense of safety in a world he's too young to fully understand.

Why Carol likes this book: This was a tough read in a couple instances but a topic with which I had not read and had little knowledge and no experience. It opened my eyes to the struggles of illegal refugees and the racial tensions that exist in the country in which they are seeking asylum. I enjoyed the relationship which develops between Little Bee and Charlie and how they help and protect each other.


The Invention of Wings | by Sue Monk Kidd | Audiobook

Set in Charleston, South Carolina in the early 1800's, this is the story of a slave named Handful and one of the daughters in her master's family, Sarah Grimke. On Sarah's 11th birthday, she is given Handful to be her maid. Set over 35 years, here is a story of unlikely friendship during a devastating time in history and the women who made a difference. Sarah Grimke was a real person who fought for the anti-slavery and women's movements.

Why Carol likes this book: I read a lot of historical fiction and enjoy learning and thinking about challenges other people have endured and how their strength changed our world as well as provided us with opportunities. Friendships develop between unlikely people and I like reading about people who were brave enough to challenge family and others to do the right thing.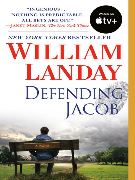 Defending Jacob | by William Landry | Audiobook
Andy Barber is the Assistant DA when his son is accused of murdering a fellow student. This story is set in Newton and is soon to be released as a movie.

Why Carol likes this book: I like when the story takes place in a location that I am familiar with. I used to live in Newton and so I was easily able to visualize where the action was taking place. I found it to be a quick read with lots of twists. As a parent, it also made me wonder what I would do if Jacob were my son. Should you do anything for your family?


Dancing on Broken Glass | by Ka Hancock

A story of love between two unlikely people, Lucy and Mickey. Mickey has bipolar disorder. Lucy has a family history of cancer. He promises to take his meds and she promises not to blame him for things he cannot control. They make decisions and commitments to each other in the hopes to make their marriage work. What do they do when their agreement not to have children falls apart?

Why Carol likes this book: I found this story interesting and relevant because it tells story of a person with mental health issues and another with genetic health issues. Are mental health issues really any different than medical health issues? Should either one prohibit marriage everything that goes along with it? Not every love story is a simple "boy meets girl and they live happily ever after." Every relationship has challenges. This is a story of true love, commitment and making it work.
Still Alice | by Lisa Genova | Audiobook
This story is about Alice, a 50-year old linguistics professor at Harvard who is diagnosed with early onset Alzheimer's disease. We follow Alice as she struggles to maintain her independence while coming to terms with her diagnosis. The author holds a Ph.D. in neuroscience and while it is a work of fiction, the book feels realistic. This book was made into a movie starring Julianne Moore and Alec Baldwin in 2014.

Why Carol likes this book: While this is one of the saddest stories I have read, it is also one of the best because it tells the story from Alice's perspective as she slowly loses herself to Alzheimer's disease. It later brought me a bit of peace in my personal experience with my father-in-law who experienced this tragic disease. A beautifully written and powerful story.


Room | by Emma Donoghue | Audiobook
Room is all Jack knows and he is happy. He was born there and lives with his loving mother. His mom teaches him, plays with him, and feeds him. And, she protects him from Old Nick. Room is his mother's prison where she has been held captive for 7 years. Ma knows they need to escape and she devises a dangerous plan. But are they prepared for life outside of Room? This novel was made into a movie starring Brie Larson and Jacob Tremblay in 2015.

Why Carol likes this book: While saddened and horrified by the evilness in the world, I found the love and endless trust between mother and son redeeming. The story is narrated by 5-year-old Jack, and it shows the innocence and wonder of children. I loved this tale of a strong and resilient mother raising her son the best way she can under the worst circumstances.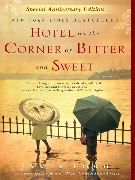 Hotel on the Corner of Bitter and Sweet | by Jamie Ford | Audiobook
The book begins in 1986 when Henry Lee passes the boarded-up Panama Hotel in Seattle. The new owner of the hotel has discovered the possessions of Japanese families who were forced to leave their homes and move to internment camps during WWII. Henry believes he sees a parasol that belonged to his lost Japanese friend, Keiko. The story alternates between the current time and the 1940's.

Why Carol likes this book: I enjoy historical fiction and while many books have been written about WWII this one tells the story of the difficulties of Henry, a Chinese American, and Keiko, a Japanese American. Amidst the tragedies of WWII, this is a story of enduring friendship.


Bird in Hand | Christina Baker Kline

Alison and Charlie are married and have a family and home in the suburbs. Claire and Ben have careers and live in the city. Alison and Claire have been friends since childhood. Claire and Ben met Charlie while they were studying abroad in England. Despite differences, these two couples remain close friends. Then, one night, Alison drives into the city for Claire's book signing and a deadly accident threatens to change everything.

Why Carol likes this book: A bird in hand is an expression which means that it is better to hold onto something one has rather than risk losing it by trying to get something better. This is the premise of this book about the friendship, betrayal, and secrets and how life can be upended in a moment. The author creates a thrilling and well written story.

The Heart's Invisible Furies | by John Boyne | Audiobook
Cyril Avery is born out of wedlock to a teen who is disowned by her family and community in rural Ireland during the 1940's. Cyril spends his life trying to figure out who he is and where he fits in. He experiences friendship, violence, love, and heartbreak. John Boyne weaves together the lives of many characters that play a role in Cyril's life while he learns not only how to love others but also, that he is loved.

Why Carol liked this book: I loved this book….it made me laugh and cry. Cyril's life is both tragic and a victory in a world of prejudice, hate, and violence. His experience of self-discovery conquers while remaining true to himself. Although a long book at almost 600 pages, I didn't want to put it down and didn't want it to end.


Daisy Jones & the Six | by Taylor Jenkins Reid | Audiobook

Daisy Jones is a talented and beautiful musician coming of age in the 1960's. She gets caught up in sex and drugs but her dream remains singing rock 'n' roll. She gets discovered and plays with a popular band led by a brooding Billy Dunne. Daisy Jones is a strong but also vulnerable character.

Why Carol likes this book: I love the way this book was written! It's an oral history and as the author interviews the fictional members of the band, they have no filter in telling their story! They share their dreams and experiences as well as recollections of events which are sometimes contradictory. Some book reviews claim this story is based on Stevie Nicks, whose music I love, and Fleetwood Mac. This is a quick read and a fun story of the collaboration of talented musicians and living the life of a touring band during the 60's.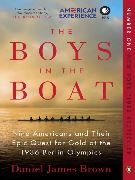 The Boys in the Boat | by Daniel James Brown | Audiobook
Joe Rantz hasn't had an easy life. Despite his hardships, he finds himself at the University of Washington during the Great Depression in the 1930s. Hoping to pay his tuition, Joe joins the freshman crew team and soon discovers a lot of the richer students who aren't as unaccustomed to the grueling schedule and pain give up, with more than half the team quitting. While Joe's insecurities about his family's poverty and inability to fit in soon catch up with him and begin to impact his rowing, the team strives to compete at the Olympics in Berlin but must first overcome their own internal struggles during a time of great global unease with Hitler's rule.

Why Amy likes this book: This does not read like a typical nonfiction book because of the author's ability to provide a beautifully inspiring story through first-hand details of how these young men defied all odds. You don't need to be interested in rowing itself to become emotionally invested in the life of the teammates as well as the coaches during a fascinating and challenging time in America. The storytelling about the human heart and struggle is compelling in a way that is often not found with such historical accounts. I enjoyed the elegant writing and highly recommend this to readers looking for a deeply personal and uplifting story based on actual events.

The Devil in the White City | by Erik Larson | Audiobook

This nonfiction thriller delves into the intersecting lives of two men living in the 1890s: Daniel Burnham, the architect of the World Fair in Chicago and and H.H. Holmes, a doctor and serial killer who exploits the fairgrounds to find his victims. Stories of triumph and tragedy are explored within the historical lens of the Gilded Age and how the rapid movement toward urbanization and industrialization transformed America and its people.

Why Amy likes this book: The author brings together two very different story lines in a compelling way for readers who might not otherwise be interested in history or true crime with well researched references to popular culture and America's landscape during a time of great change, beauty and terror. It is both chilling and exciting to follow these accounts of charisma, ambition and deception. Larson is a truly gifted writer.

The Dark Fantastic | by Ebony Elizabeth Thomas | Audiobook
Ebony Elizabeth Thomas writes about how humans often look to storytelling to reflect real or imagined worlds but readers of color face barriers to this world of speculative fiction, also known as the fantastic. Thomas examines why so much of our collective fantasy, fairy tales and myths view darkness as something to be feared. This nonfiction book explores why there is a lack of black and brown protagonists in popular children and Young Adult fantasy and science fiction novels, including The Hunger Games, Harry Potter, The Vampire Diaries and Merlin. Thomas also looks at the "imagination gap" of how characters of color are often portrayed in books as well as television and outlines why all readers need new stories and diverse fantasy that should not ignore race.

Why Amy likes this book: Although this has an academic feel, The Dark Fantastic maintains an accessibility with the author's personal anecdotes that make it very engaging. I recommend this to all readers, not just of fantasy or science fiction, to learn more about how important race and representation, or its absence, is in storytelling because of how it shapes our collective knowledge and world views around violence and power.

The Radium Girls | By Kate Moore | Audiobook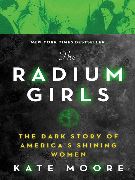 This is the story of the women who worked at radium dial factories during WWI. These women literally would shine in the dark! They were repeatedly told it was safe when, in fact, they were ingesting deadly doses. This became one of America's biggest corporate scandals and tells the story of the women's courageous fight for worker rights.
Why Carol likes this book: This was a topic I had never thought about before! It tells the story of how research and marketing into the benefits of Radium benefitted the corporations without taking the health of hundreds of women into account. Repeated attempts for action to improve working conditions and worker's rights fell to silent ears. Countless women died at a very young age before the pieces were put together and action was taken. Corruption at it's worse. I can't wait to watch the movie which is scheduled to be released later this year!
The Immortal Life of Henrietta Lacks | by Rebecca Skloot | Audiobook
This book tells the story of a poor black woman whose cancer cells were taken and used without her knowledge for medical testing. Countless medical discoveries and cures resulted.
Why Carol likes this book: Henrietta was a poor, black tobacco farmer and, without her or her family's consent or knowledge, science took her cancer cells and used them for countless experiments and subsequent discoveries. This book made me think about the history of science experimenting with African Americans and other minorities without their knowledge and the issue of bioethics today. A fabulous read! Although I have not watched it, this is also a movie starring Oprah Winfrey.
Born a Crime | by Trevor Noah
A memoir by comedian Trevor Noah of The Daily Show, he examines his life growing up in South Africa during apartheid. The child of a Swiss father and a black Xhosa mother, he was literally "born a crime" as his birth was a criminal act.
Why Carol likes this audiobook: I enjoyed how Trevor Noah's injects humor as he tells us about his life under apartheid. His stories are everything from typical mischievous experiences to intense struggles of poverty and violence. It is also a story of his unconditional love for his deeply religious, fearless, and strong mother who was determined to raise him as an educated and responsible person who could escape the world of violence and poverty of apartheid.
Becoming | by Michelle Obama | Audiobook
This bestseller follows Michelle Obama through her upbringing on the Chicago's South Side, her love story with Barack Obama, her daughters, and her life in the White House.
Why Carol likes this audiobook: I loved listening to Michelle tell her story from her childhood growing up in a poor area of Chicago with her brother and parents to meeting the love of her life and having her own children. She is an extremely educated and successful woman in her own right who supported her husband and his dreams to become the president.
---