Carol's Pick
Library Assistant's Selection
Carry On: Reflections for a New Generation | by John Lewis

"I listened to this book and it's a quick read that should be required for all! To say that congressman Lewis is amazing is an understatement. His dedication to desegregation began at a young age and his reflections on topics include marriage, climate change, Covid-19, courage, faith, and commitment. His words as a civil rights champion encourage the next generation to get into "good trouble" in a nonviolent manner to right the wrongs in our society. A humble and inspiring man."
---
Linda's Picks
Young Jane Young | by Gabrielle Zevin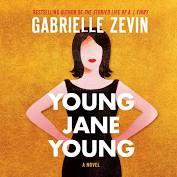 "After reading The Storied Life of A. J. Fikry, I was looking for another book by Gabrielle Zevin. Her 2017 novel "Young Jane Young" is about a college student who interned for a married Florida Congressman. She had strong ideals and planned to go into politics for all the right reasons but made the mistake of becoming romantically involved with the much older Congressman. The affair became local and then national news with gossip and proliferating rumors - not about the older man taking advantage of her, but about the young intern who had to change her life because of their mutual mistake.

The story of her life during and after the affair has many layers and is told from multiple female perspectives with great humor and insight into family and what really matters in life. All the characters are believable and you feel for how a singular event can change everything but also how it can be overcome by love. I just love a well-written book that can make you cry, laugh and examine your own biases. This one did all three."

More audiobook suggestions from Linda: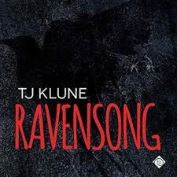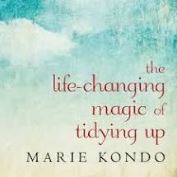 ---
Marianna's Picks
Library Associate Selections from Home
Born a Crime: Stories from a South African Childhood | by Trevor Noah
Comedian Trevor Noah tells listeners about growing up in South Africa. Experiences Noah shares range between gut-wrenchingly moving and rib-crackingly funny. This memoir is particularly suited for audiobook version. Noah's ability to flow between the languages and accents in his stories adds a fabulous feature for making the narratives real and accurate. As Noah tells his own story, the authenticity of his emotions are profound and well-suited for this format.
​
The Poet X | by Elizabeth Acevedo
Read by the author, The Poet X, is great in its audio version. Xiomara shares her story in a powerful poetic format as she navigates the pitfalls and excitements that are high school. Xiomara is delicately balancing home and school life when she discovers her school's Slam Poetry club. She also realizes there might be more to the relationship with a classmate then she thought. The tough part is Xiomara has to hide these new developments from her family if she wants to avoid being in big trouble, which gets harder as they develop. Try out this YA novel if you're looking for a new voice and a fresh perspective of high school struggles in modern-day US.
---
Pat's Picks
Senior Library Assistant Selections from Home
---
Ryan's Picks
Audiobooks - Hoopla & Libby Young Adult Picks
---
Previous Featured Selections
Audiobooks Worth a Listen
---